A very rare Ferrari 360 Novitec Rosso, seen by reader Josh F. in the great city of Shenzhen in Guangdong Province. Novitec Rosso is a German tuner specialized in Ferrari, the 360 was the first cars they improved. It came with a body kit, 19 inch wheels, trendy stickers, upgraded suspension and much more horsepower!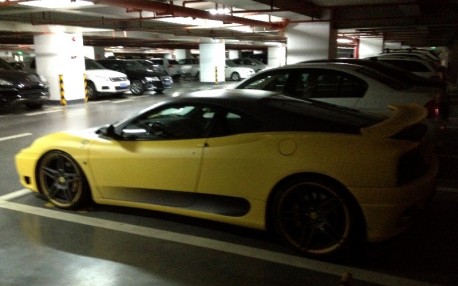 Note wing on the back. The standard Ferrari 360 came with 400hp, not enough indeed. Novitec Rosso offered two upgrades: Stage 1 was good for 555hp, but Stage 2 was the king with 606hp. Top speed for Stage 1 was claimed at 320km/h, for Stage 2 at 340km/h. Standard car did only 304.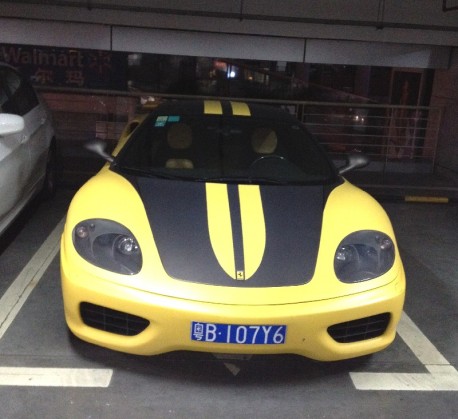 This Ferrari 360 is the third Novitec Rosso we see in China, after a Ferrari F430 Novitec Rosso and a maniac Ferrari F430 Novitec Rosso 707. The Ferrari 360 was never officially exported to China and is therefore a very rare machine, we only have: yellow Spider, with wheel clamp, and very dirty.