The first spy shots of the Yema F16 EV for private buyers, it will be launched on the Chinese car market next year. The F16 EV has already been tested as a taxi at a pilot project in Chengdu, which is also Yema's hometown.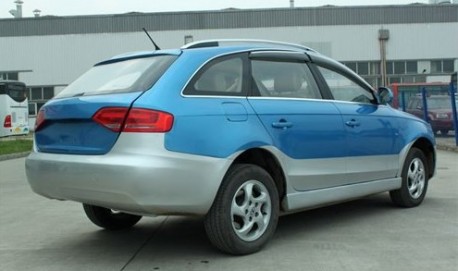 The Yema F16 debuted as a concept on the 2011 Chengdu Auto Show, its design is very much inspired by the Audi A4. A petrol-powered F16 was expected to hit the market early this year but production hasn't started yet. The EV so, comes first. The specs come from Yema and have NOT been independently verified: 120km/h top speed, a range of 250 kilometers, and charging takes 3.5 hours on a fast-charger.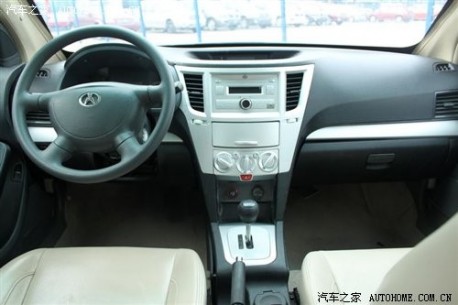 Interior doesn't look that bad. Alu gives dash a sorta high-tech look. All Yema's, including this F16, are based on the Austin Maestro platform. MG-Rover sold the platform to Chinese company Etsong in 1998. Etsong produced the Maestro until 2000 and then sold the platform to First Auto Works (FAW), which in turn sold it to Sichuan Yema a few years later.