Here we have an extremely rare Hongqi Qijian CA 7460 L1 seen in front of a hotel in the great city of Guiyang in Guizhou Province. The vehicle was on the move but our man Peter Xie managed to snap a few shots, thanks! The Hongqi (Red Flag) Qijian (Flagship) CA 7460 L1 was a stretched version of the Hongqi Qijian CA7460, which was based on the 3th generation Lincoln Town Car.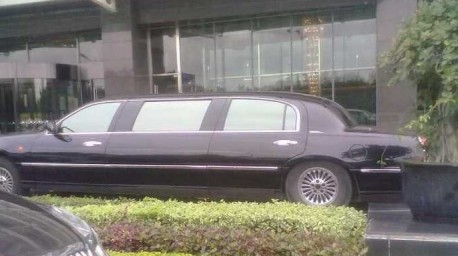 Production of the CA 7460 started in 1998 under a license-agreement between Ford and First Auto Works (FAW), the parent of the Hongqi brand. The CA 7460 L1 was 'developed' by FAW, it arrived in 2002 and was made until 2006. The L1 was stretched by one meter and equipped with luxuries such as a TV and a telephone. How many were made is unsure but production numbers are certainly small, no more that 20 vehicles a year, which mostly went to the government. Nowadays some are in private hands, used, among other things, as hotel-limousines in second-tier cities.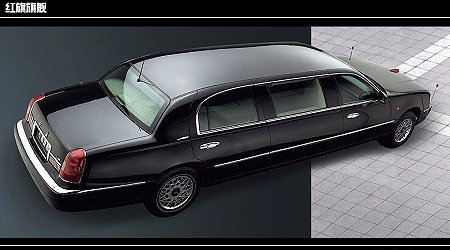 Period factory pic. Power came from a Ford 4.6 V8 with 210hp (158kw) and 392nm, mated to a four-speed automatic. Top speed was 168km/h, 0-100 was gone in 11 seconds. Size: 6481/1980/1478, wheelbase: 3990. Weight: 2230kg.