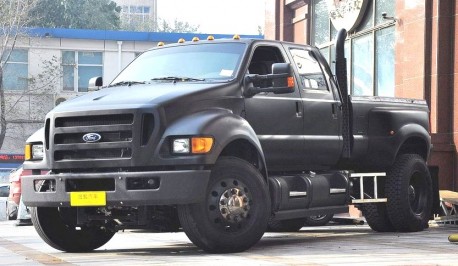 A truly gigantic matte black Ford F-650 Super Duty, seen in front of the same shop in Beijing where we earlier met a Ford F-650 limousine of some 20 meters long. The Ford F-series are not officially exported to China but the gray market does know where the money is, wealthy Chinese car buyers are willing to pay loads of cash for powerful American SUV's.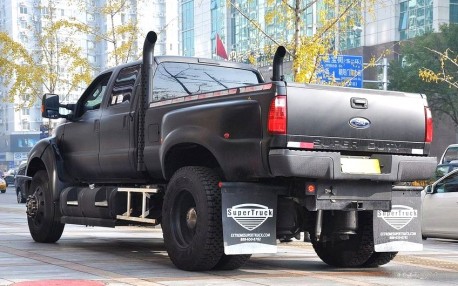 The F650 is powered by a 6.7 liter Cummins diesel or a 6.8 liter Modular V10 gas engine. This particular example has the diesel, which won't make it easy to get a legal license plate. Well, mostly those wealthy buyers know their ways around the law… Size: 6500/2690/2680, tire height is 1100, weight is 12 ton. Matte black wrap likely added for China, they love that over here. The vehicle was imported from the US from an outfit called 'ExtremeSuperTruck.com'. Price in China is a freaking 1.85 million yuan, or 296.000 USD.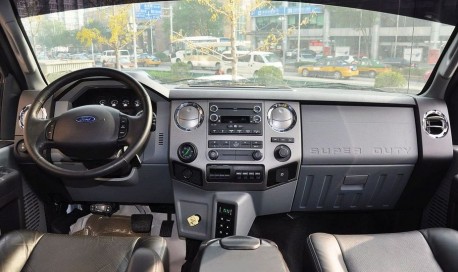 Interior shows agricultural origins, but it is cool enough to hack through a traffic jam on a ring road.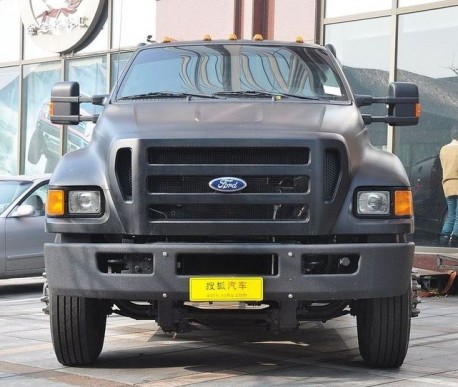 Wadde brute machine! Very much approved.