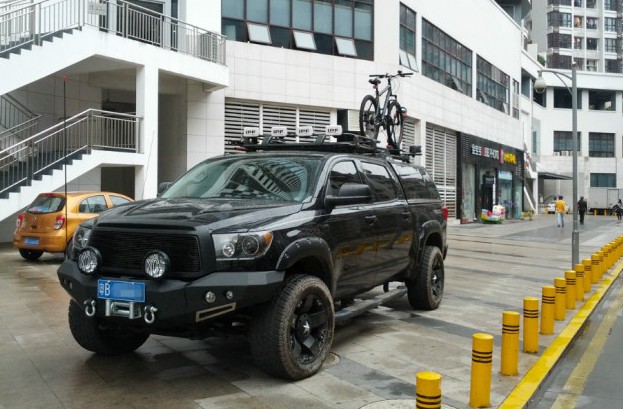 This is a big, bad & black Toyota Tundra SUV, seen on a rainy day in the great city of Shenzhen in Guangdong Province. Toyota doesn't officially export the massive Tundra but the gray market ships 'em directly from dealers on the US West Coast to dealers in China, just like they do with the Ford F-150 and other gas-guzzling American trucks.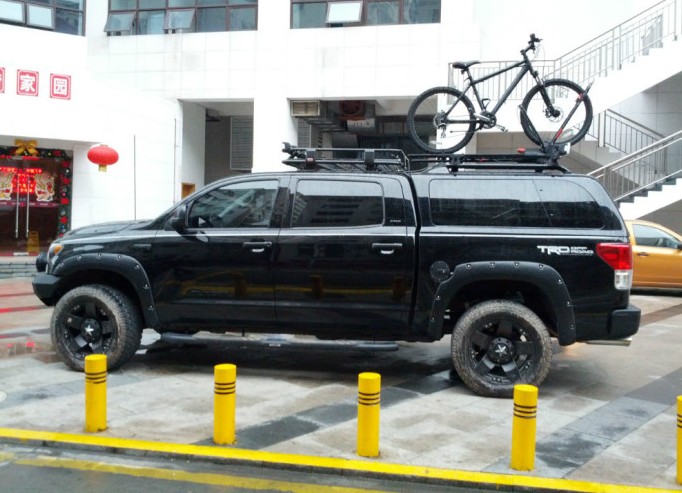 The black monster in Shenzhen is the long-wheelbase crew cab, the biggest Tundra available. The vehicle is made pretty with metallic black paint, blacked out windows, a black grille, black bumpers, very small wheels, black five-spoke alloys, a gigantic roof rack and a bloody black bicycle! Madness, but impressive.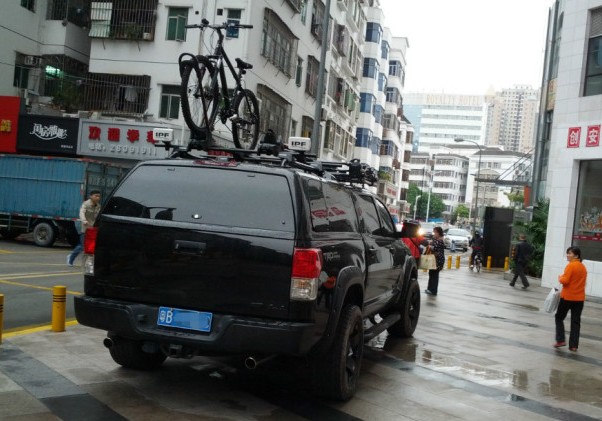 The Toyota Tundra is made in Texas and normally doesn't venture this far from North America. This particular car is powered by the big 5.7 liter V8 with a TRD supercharger bolted on, output stands at a Prius-killing 504hp and 750nm. Come green!