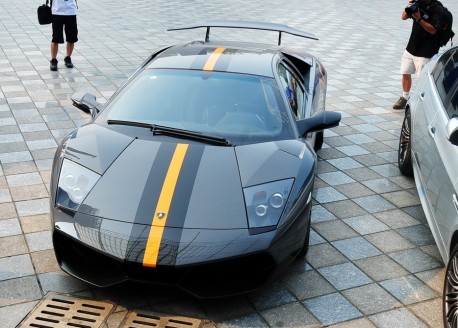 A fantastic set of supercars coming to us from the great city of Chengdu in Sichuan Province. The King of the Gang is without any doubt this extremely rare Lamborghini Murcielago LP 670–4 SV China Limited Edition, only 10 were made in 2010, it was based on the Murcielago LP 670-4 SV which was a very rare car itself, only 350 were produced in 2009 and 2010.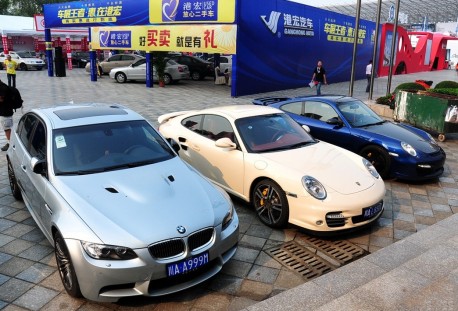 A Lambo doesn't like to comes alone… BMW M3, Porsche 911 Turbo and Porsche 911 GT2.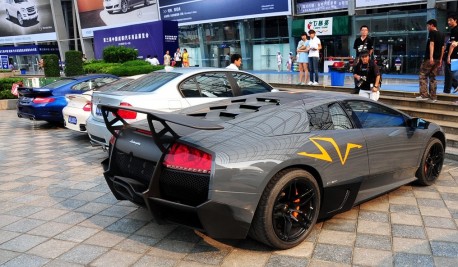 The China Limited Edition debuted at the 2010 Beijing Auto Show and was made extra pretty with stealth-gray paint, orange & black racing stripes, orange SV0lettering, special black 5-spoke alloys, and orange brake pads.
Power was the same as on the 'standard' SV, a mighty V12 with 661hp and 660nm, good for a 336 km/h top speed when the 'Aeropack' wing is fitted, as it is on this car, without the wing top speed would be 342km/h. But who cars about 6km/h faster? The wing we need! All ten China Limited Editions went to China but they are sadly a rare sight. We saw the Chengdu car once more, and we met a twin in Guangzhou.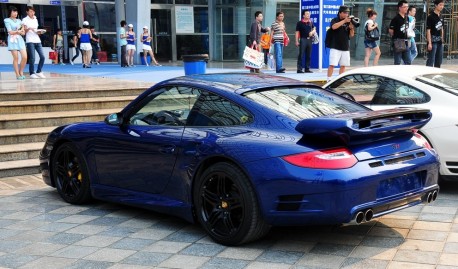 The 997 Porsche 911 GT2 was only produced in 2009 and 2010. Power came from the famous 3.6 liter flat-six, in the GT2 good for 523hp and 680nm. Top speed is 330km/h, only slightly slower than the Lamborghini.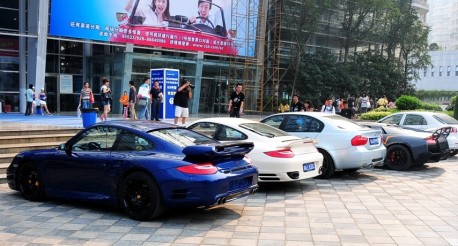 Choose your favorite ass. I go for the one with the biggest wing.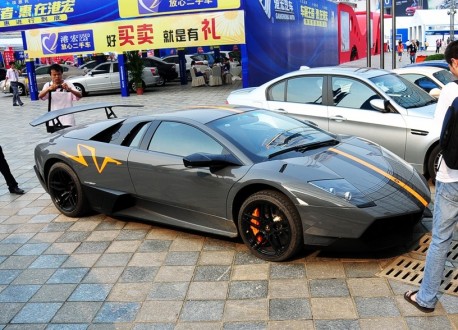 Our Murcielago collection: crashed, shiny red, with FF, China Limited SV, double China SV,  matte black SV, roadster in gold, an expensive toy, SV in black, gray, SV in yellow, lime-green, chrome, Versace Edition, SV crash, LP650-4 Roadster, and another SV in yellow.