Seeing one Lamborghini Murcielago LP670-4 SV in China is a special thing, seeing two is very special, seeing two LP 670-4 SV China Limited Editions is nothing less than a miracle. Still, that is exactly what happened during a super car event in the great city of Guangzhou, Guangdong Province.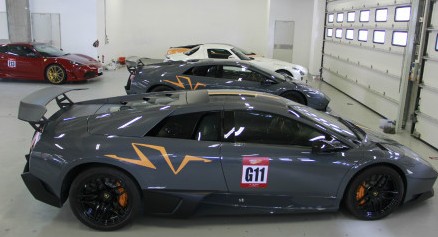 The Murcielago SV was made in 2009 and 2010, total production was only 350 cars. The China Limited Edition was limited to only ten cars, it debuted at the 2010 Beijing Auto Show and was further sexed up with stealth-gray paint, orange-black racing stripes, the Lambo-logo on the bonnet and orange brake pads.
Power was the same as on the 'standard' SV, a mighty V12 with 661hp and 660nm, good for a 336 km/h top speed when the 'Aeropack' wing is fitted, as it is on both of these fantastic gray cars. Without the wing top speed would be 342km/h. Small sacrifice…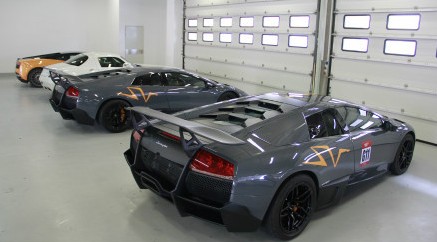 The Murcielago was the first supercar Lamborghini sold officially on the Chinese car market, the Diablo was never available in China. The Murcialgo is fortunately a kinda commons sight in China's super car world, earlier on we checked: a roadster in gold, an expensive toy, SV in black, gray, SV in yellow, lime-green, chrome, Versace Edition, SV crash, LP650-4 Roadster, and another SV in yellow.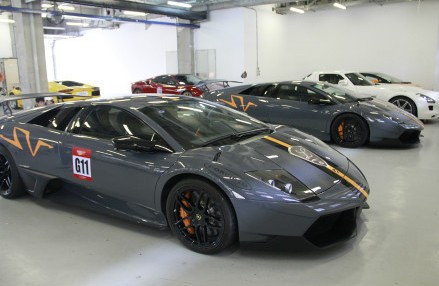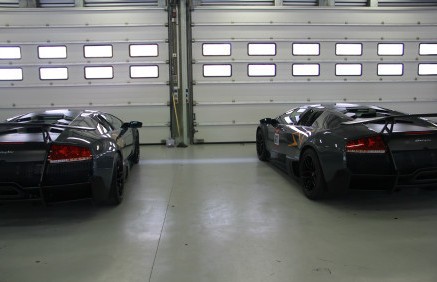 Lambo's can't get out, will destroy not only door, but whole city.