Here we have a brilliant matte black Lamborghini Murcialgo LP 670-4 SV, seen in the great city of Jinhua in Zhejiang Province. The SV is an extremely rare sportmachine, only 350 were made in 2009 and 2010. Even more rare was the  LP 670-4 SV China Limited Edition of which only 10 were made, exclusively for the Chinese market.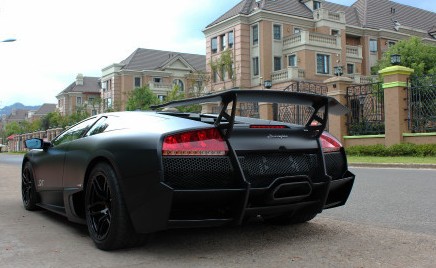 This matte-black Jinhua-car is a 'standard' example, with the Aeropack wing on the back and without the SV stickers on the side. Alloys in black too, wadda car! The LP670-4 SV is powered by a 6.5 liter V12 that poops out 670hp and 660nm. Weight was reduced by 100kg. Top speed was 336km/h with the Aeropack wing or 343km/h with an optional smaller wing.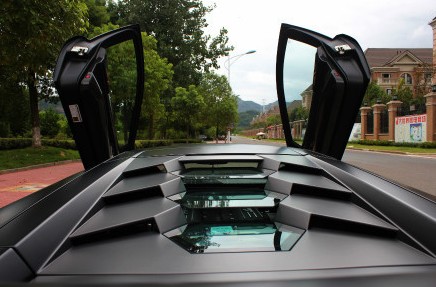 The Murcielago was the first Lamborghini hypercar that was officially exported to China, the Countach and Diablo never made it. China snapped the Murcie's up like hot rice and many are still driven on public roads. Our collection: a roadster in gold, an expensive toy, SV in black, gray, SV in yellow, lime-green, chrome, Versace Edition, SV crash, LP650-4 Roadster, and another SV in yellow.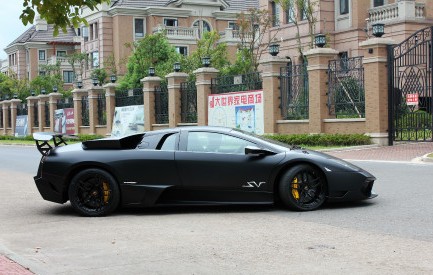 Yellow brake calipers very tasteful.