More supercars from China! This is a very fast Lamborghini Murcielago in pearl white, and there is a red Ferrari FF very nearby… Both monsters were seen late at evening by reader & serial spotter Josh F. near the MixC shopping mall in the great city of Shenzhen in Guangdong Province.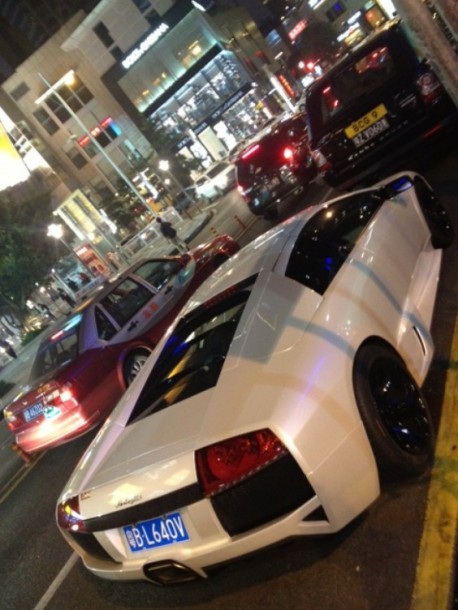 Black alloys under pearl white, a brilliant combination. The Lamborghini Murcielago was the first Lamborghini supercar available in China, the Diablo and Countach were never exported. The Murc became very popular China got at least 300 examples on its shores.
We saw a few: Murcielago China Limited Edition, matte black SV,  roadster in gold, an expensive toy, SV in black, gray, SV in yellow, lime-green, chrome, Versace Edition, SV crash, LP650-4 Roadster, and another SV in yellow.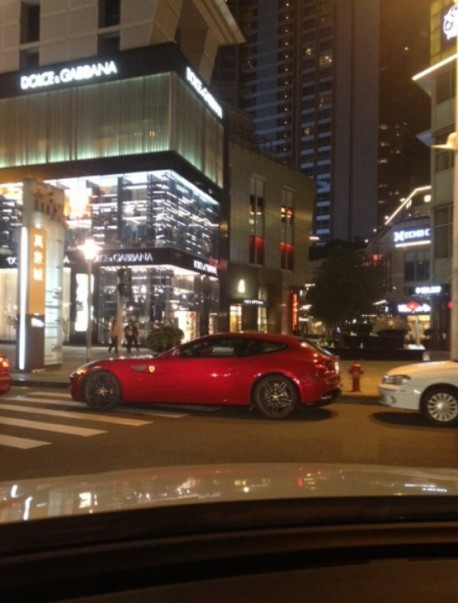 Minutes later, on the other side of the street, a fantastic and very red Ferrari FF appears. Black alloys again, like the Lambo, but otherwise a completely different concept of a supercar. The FF loox like a stationwagon compared to the much nimbler Murcielago. Long bonnet however, is very good. The Ferrari FF was launched in China last year so we haven't seen that many yet, and those we did see didn't look that good: crash, fire, and that's it.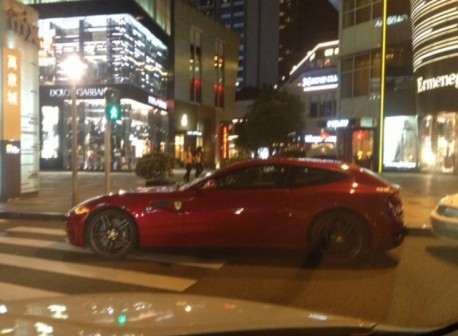 Rear down, front up, like a boat indeed, the FF is pulling up for some fast runs over a shopping street. Let 'em shake, ship!