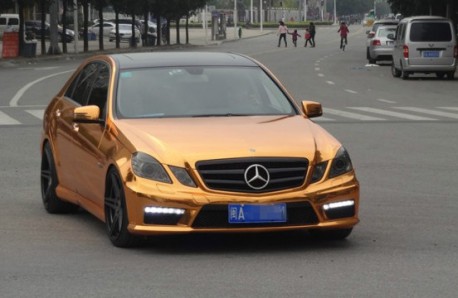 Late Friday afternoon in Beijing, at lunch I ate a fish that sat frozen in a river, and now I don't feel too well. Time so for Bling! Benz-Bling it is today, with this shiny Mercedes E63 AMG wrapped in gold, seen in the great city of Fuzhou in Fujian Province.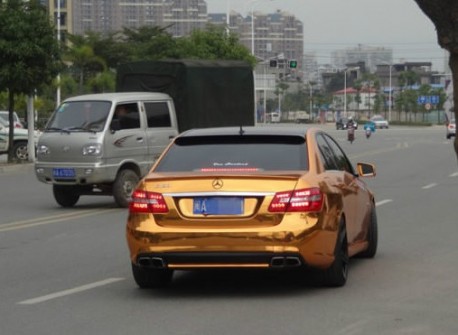 The wrap seems of medium quality, it does not shine that deep, but has been skilfully applied all over the bumpers and mirrors. We would normally like the black grille but it stands too alone on this car, that color doesn't come back elsewhere on the vehicle. Matte gray 5-spoke alloys are very good.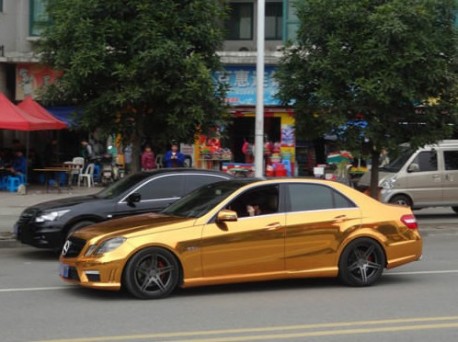 The Mercedes-Benz E63 AMG is powered by a twin turbo 5.5 liter V8 that poops out 518hp and 700nm. Price in China was a steep 1.88 million yuan or 302.000 USD. Speed, has a price. Just one or so week ago we saw an original W211 E63 AMG, with the 6.2 liter V8!