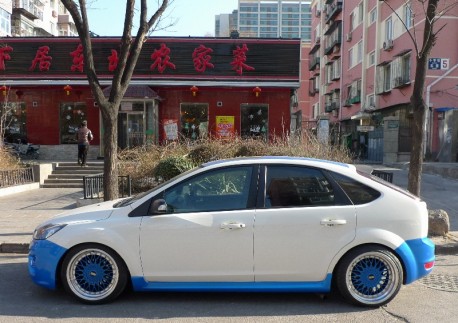 A very sleek low-riding Ford Focus painted in white and wrapped in a bit of blue, seen parked on a street near my home in Beijing. A well done job, be it on the subtle side for China. The bumpers, side skirts, alloys and roof are blue'd, nicely contrasting with the almost-matte white.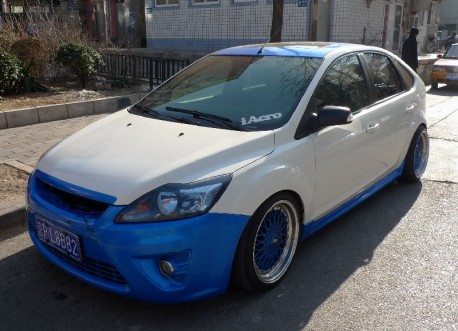 Bumper going high up front with one blue stripe over the bonnet. The grille was broken, like something flew straight into it, maybe some a bird or a child. The Focus sits very low to the ground, good to see here, with only some 15 centimeter separating plastic and asphalt.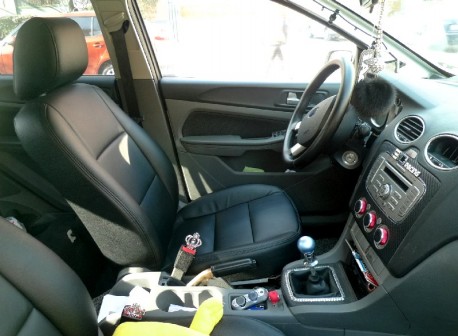 Not too much sexing ip here. Glitters around the gear lever, pink on the aircon controls and some fake carbon fiber panels. Check safety belt buckle…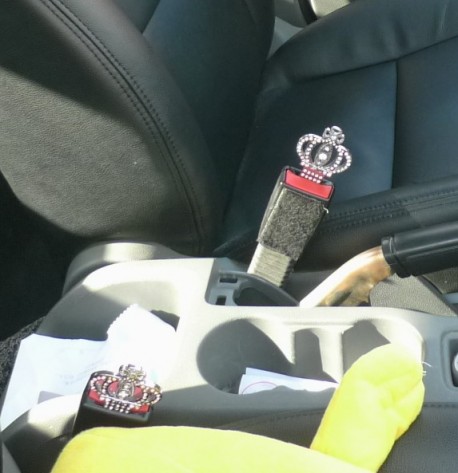 … a handy accessory if you don't like the beeping if you don't wear your safety belt. Available in all sorts on car parts market, starting from 10 yuan.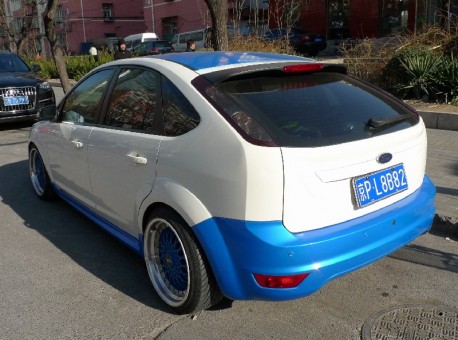 Wide wide wheels at the back for extra drifting power! This last-gen Ford Focus is still in production in China today, called Ford Focus Classic, next to the new Ford Focus. A few other notable Ford Focii we met in China: green & low,  matte black, pink, lime-green.