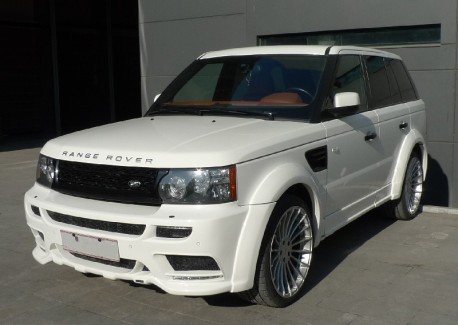 A whale of a white Hamann Range Rover Sport, seen on a cloudy day parked in front of a hotel close to the Worker Stadium in Beijing. The vehicle looked very clean, a rare thing in dusty Beijing, and very new. The Hamann package consists of a full-fat body kit, gigantic 22inch light alloy wheels, low profile tires, and a special semi-matte paint job.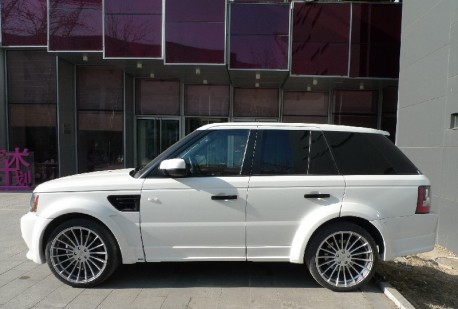 The supercharged 5.0 V8 engine has been tuned up to 560hp and 685nm, good for a 265km/h top speed. An SUV can never be too fast in China. The base Range Rover Sport 5.0 V8 Supercharged costs 1.41 million yuan, the Hamann stuff will add at least another 250.000.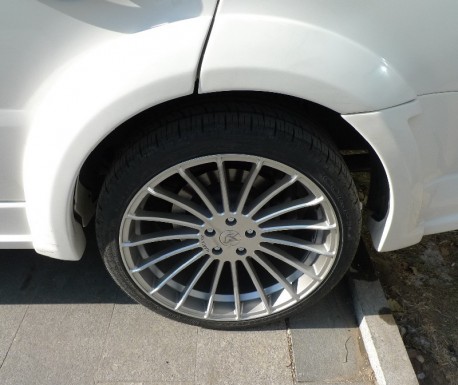 But the 'Anniversary EVO' alloys alone are worth the money! Beautifully crafted but with 22inch still a bit too small for wheel arch.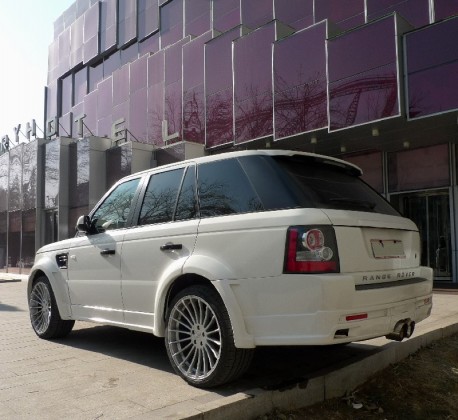 Tailpipe mufflers got a 12 centimeter diameter, each. A truly impressive carmachine, much better than the standard Sport which a bit too subtle for the Chinese auto market. Wealthy buyers want to show they are wealthy buyers.