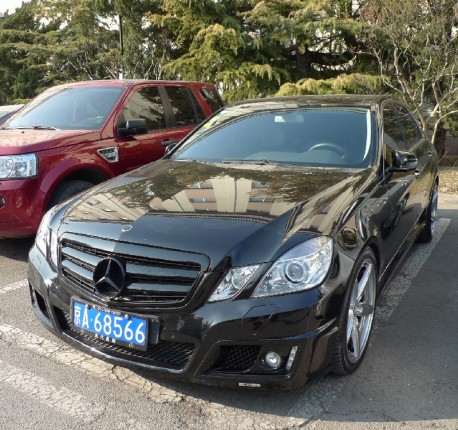 A sinister black Brabus Mercedes-Benz E-Class, seen on a parking lot near the Lido Hotel in Beijing, where I also met a pristine Lexus LS400 and an orange Range Rover.  The normally rather boring E loox lots better with some extra plastic, but it is the black grille that makes this Benz a real killer.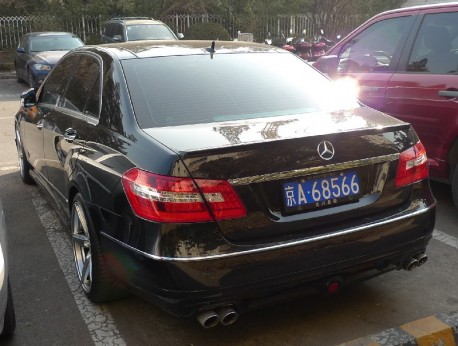 Four exhaust pipes only just enough… This particular E is imported into China, likely complete with Brabus package. The stretched E-L is made in China by the Beijing-Benz joint venture. The Lido-Benz is a Brabus 'Type 6.1', based on the E500 and good for a burning 462hp and 615nm.
Brabus is active in China since 2008, they got a dealer in Beijing and another one in Shanghai. Wealthy Chinese car buyers are especially interested in everything that can make their SUV go faster, this black monster is the first Brabus sedan I've seen in the Capital.