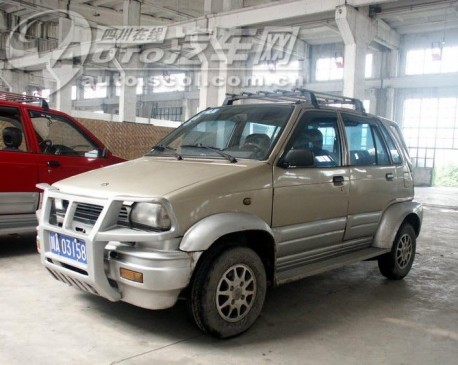 Today in China Car History another interesting vehicle from the Chengdu Tianyu Automobile Company from the great city of Chengdu in Sichuan Province. This is Yemingzhu CTJ-3 'off-road jeep', as it was called in its days. The Yemingzhu CTJ-3 debuted in 1994 and was made in extremely small numbers until 1998, in those long four years only 180 examples were produced.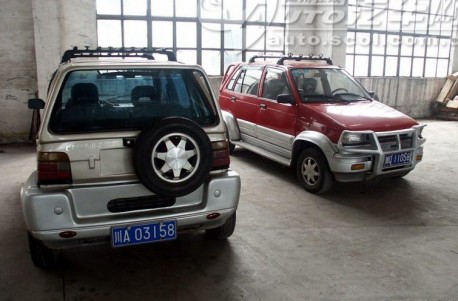 The Yemingzhu CTJ-3 was based on the Suzuki Alto that was made in China by the Chang'an-Suzuki joint venture from 1988 until 2008. Chengdu Tianyu changed to small city car into a serious off-roader with increased road clearance, tough looking extra-wide bumpers, side steps, a bull bar, a heavy-duty roof rack and a spare wheel on the back. The 0.8 liter three-cylinder remained unchanged. Price for all that pretty: 80.000 yuan. The Alto was no more than 40.000 yuan.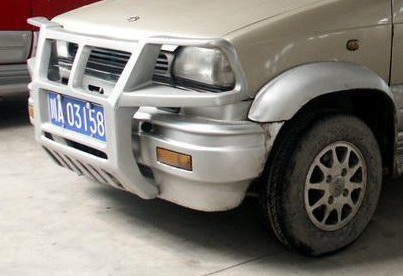 Design bull bar very sleek. Due to its high price the Yemingzhu CTJ-3 sadly never became a great success. Looking back now we can say Chendu Tianyu was far ahead of its time, in both design and pricing strategy. Today we call a vehicle like the CTJ-3 a 'cross',  'crossover', 'allroad' or 'xc'. It costs a lot more money than the car it is based on, and we happily pay!