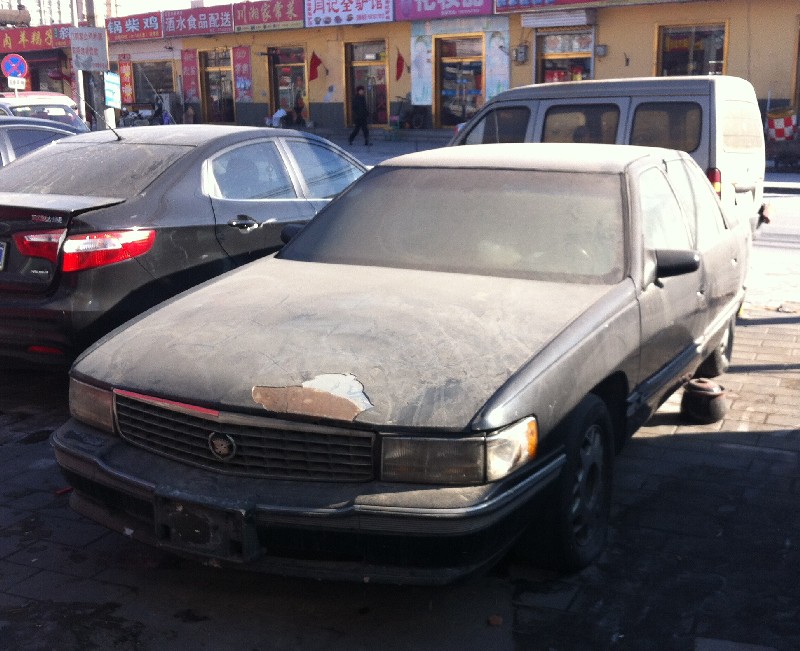 Here we have a sadly abandoned seventh generation Cadillac de Ville, seen in a suburban Beijing by reader Lao Wei, thank you for the pictures! This great find comes just a week after I met a sixth generation Cadillac de Ville, so we are having a collection… The 7th-gen Cadillac de Ville was produced from 1994 until 1999 and it was exported to China in very limited numbers.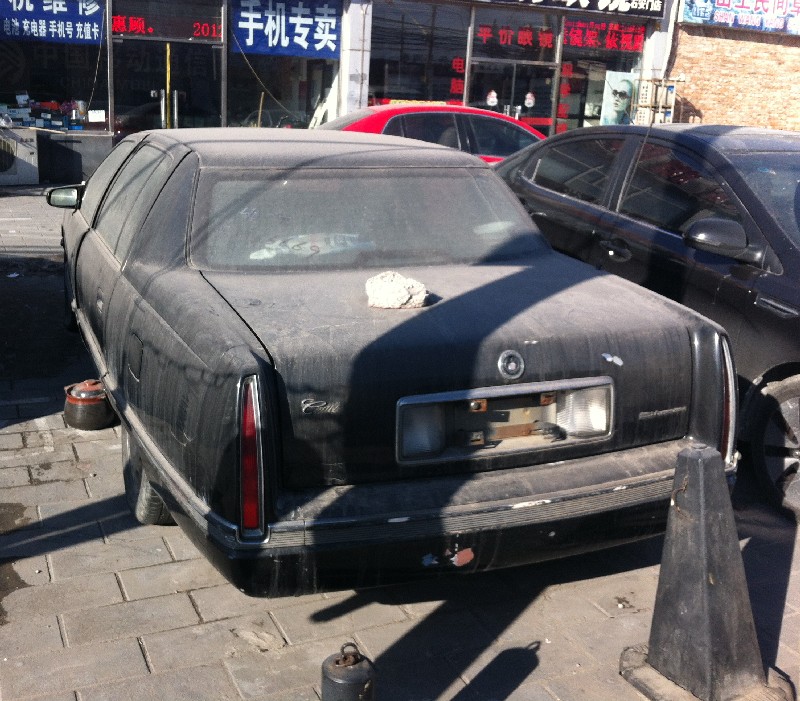 This particular example seems in rather poor shape, the paint it rotting away in several places and the tires are deflated. Beijing's dirt however can be deceiving, this old Caddy will likely look a whole lot better after a good clean up. Whether it will start is however another question. The 7th de Ville was powered by a 4.9 liter 'L26' V8 or by the much newer 4.6 liter 'Northstar' V8.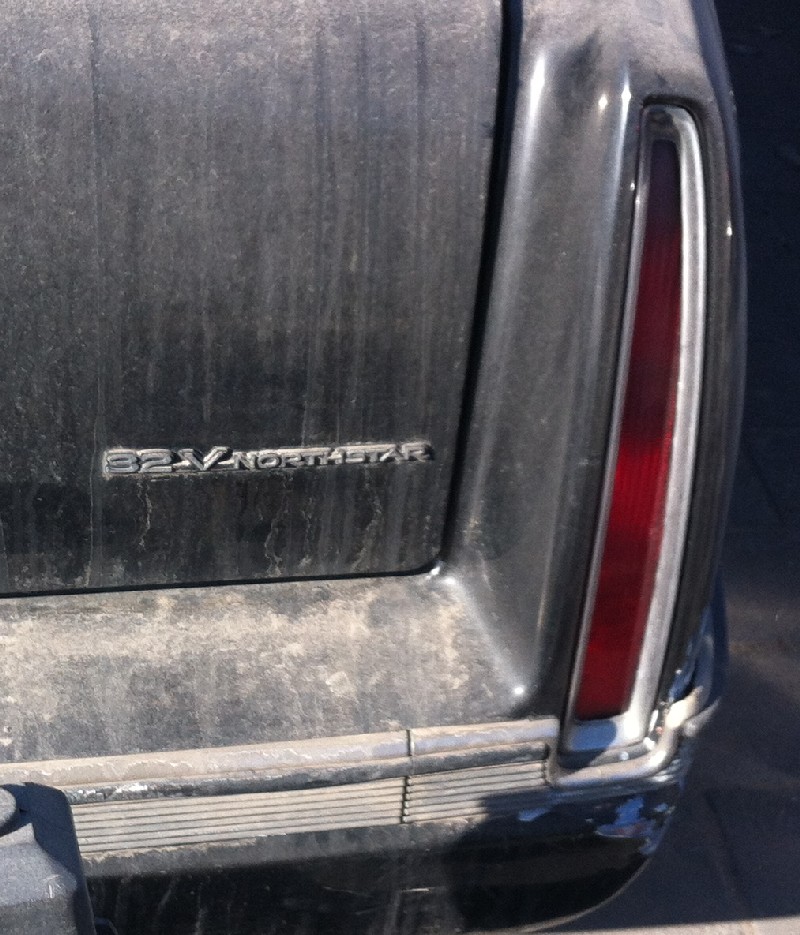 Beautiful design here, rear light integrated in fin, red over chrome is always good. The Northstar V8 has four valves per cylinder, hence 32V. Power was Big for the Day, the engine pooped out 300hp and 400nm, transmission was a 4-speed automatic. Top speed was 225km/h. Well, let's hope someone can make this Caddy go again.