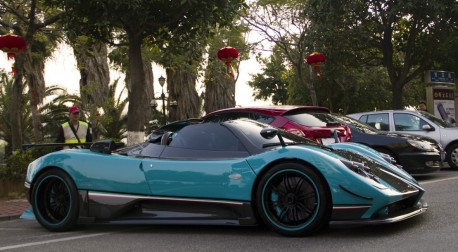 The one-off Pagani Zonda Uno roadster has been spotted in China again. The Zonda Uno was built in early 2010 for Sheikh Abdullah bin Nasser Al-Thani, a member of the Royal Family of Qatar.  He got bored with soon and sold it on the open market in February 2011 for a steep 2.3 million USD, which was about the same as he paid for it. An unknown Chinese supercar collector bought the vehicle and had it shipped to Shanghai where it resides today.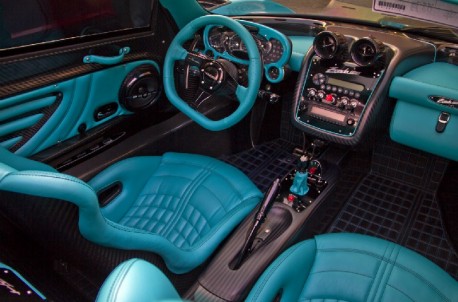 The Pagani zonda Uno, which means 'one', was painted in same baby blue is the other cars in Al-Thani's collection. The new Chinese owner decided to keep the color. The Uno was spotted in Shanghai twice before: with One-77 and Enzo, and with three One-77's.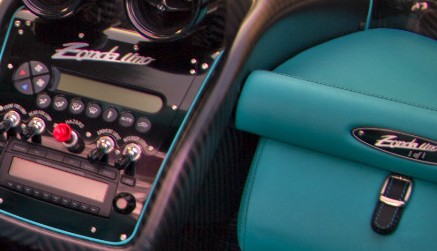 The Zonda Uno is powered by a 7.3-liter V12 AMG engine that produces 700 horsepower and was designed with some combined elements from the Zonda Tricolore, Zonda Cinque and the Zonda R, including the latter's carbon-titanium chassis. Other unique feautures are darkened rear lights, rear exhaust with shorter pipes, turquoise wheel-striping, and the dual-tone diffuser.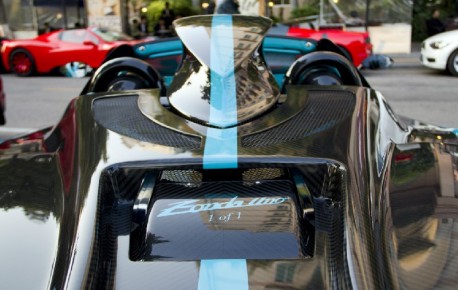 Naked carbon fiber! Blue racing stripe doesn't sit completely straight.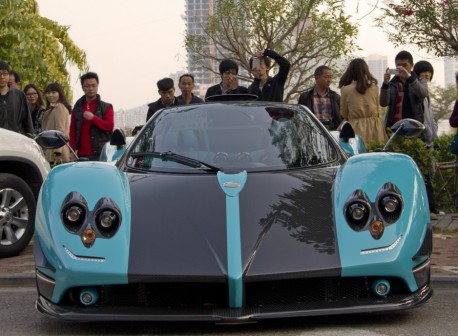 Attracting a crowd. LED lights like the Tricolore.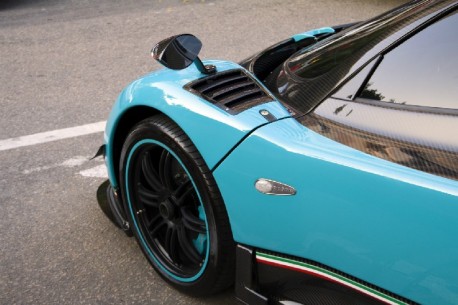 A work of art as usual. Italian flag there, just under the blue.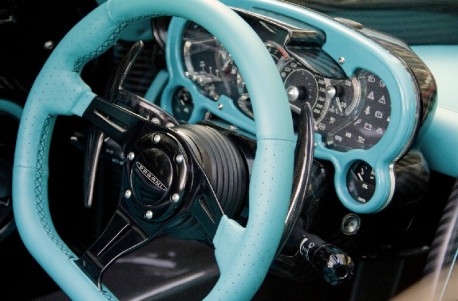 Real drivers don't need airbags.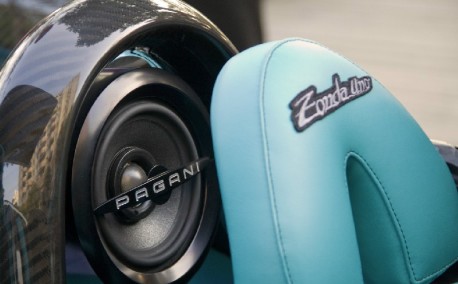 No music can beat the sound of that mighty V12…