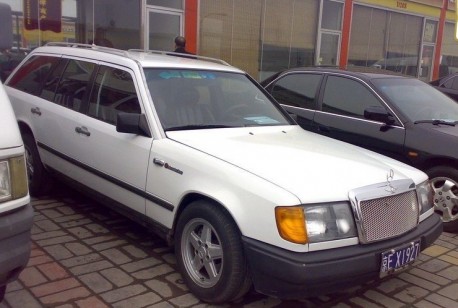 The horror!, or is it beautiful? A white W124 Mercedes-Benz E-Class Estate with a very shiny after market grille that seems slightly too big on top. Well, it is certainly different. Tires are far too small but five-spoke alloys look very speedy. It all loox very fast, this must be a 500E, check the back: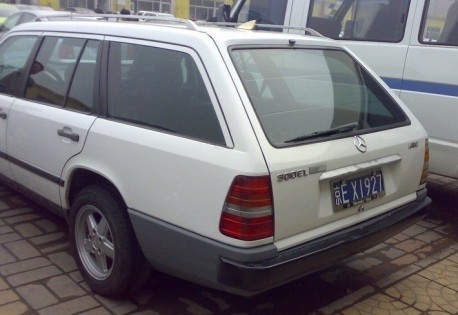 Nope. It is a '300EL', the first one ever… Benz never made a 300EL so this name was likely made up by the owner to impress his mom.
The W124 E-Class was made from 1985 until 1996 and was never officially exported to China. Fortunately some Ees made it to Chinese shores via diplomatic or gray channels.  We have a small collection: E320, estate, E220,  E220 no.2, and a 200.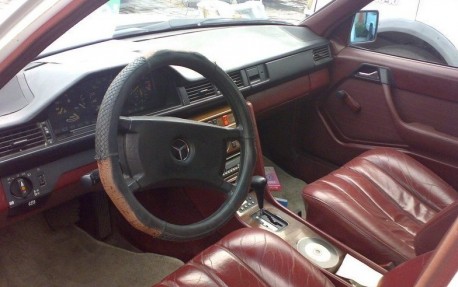 Interior seems largely untouched with period leather and wood. Classic!