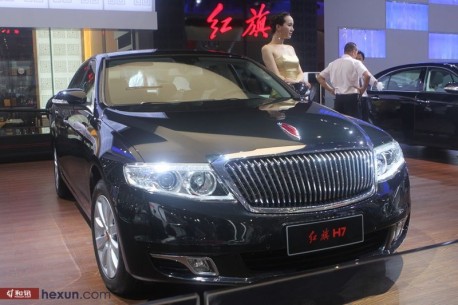 Nameless sources working for Hongqi told Chinese media that the new Hongqi H7 will never be sold to private buyers. The sources say the H7 is destined only for sales to the government, local governments, and state owned enterprises. However, another source says the H7 will be launched on the private market in the second half of 2013.
We are not very surprised by the news. A smell of strangeness has been hanging around the Hongqi H7 ever since it debuted on the Beijing auto Show in April last year. Production started slowly in July, and dealers began to accept reservations from governments and state owned companies in late December.
FAW, the owner of the Hongqi brand, continued to be vague about sales to private buyers. When the first 13 cars were delivered to the local government in Jilin city last week, FAW said exactly nothing about the private market. Chinese press then, smelled the stench as well…
Website NBD talked to several Hongqi employees. Some said the H7 would never be sold to private buyers, and one source said it would be launched in mid-2013. I heard from a source close to Toyota, which delivers the platform for the H7, that production numbers of the H7 are much lower than anticipated. More as we get it!