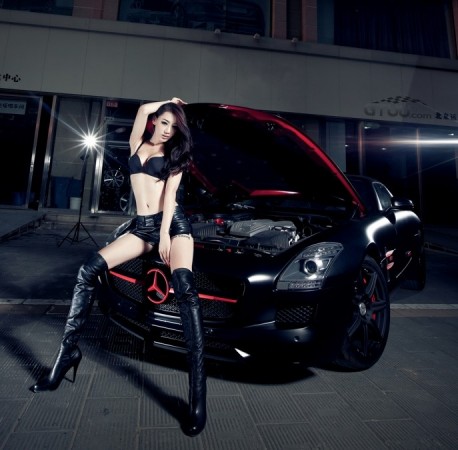 Here we have a very hot Chinese babe getting even hotter on a Mercedes-Benz SLS AMG. The vehicle is wrapped in stealthy matte black with some pink detailing. What a good combination…
Babe is fine creature too, she fits neatly under the bonnet and her boots are great for fishing. Click on the Pics for Bigs™. Note pink strip under the bonnet, that must be a first-one.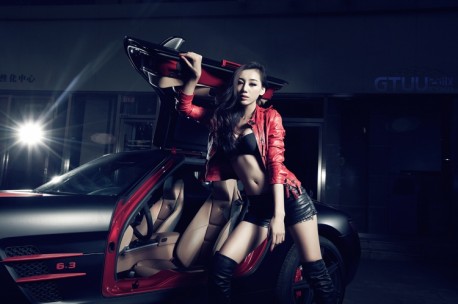 She doesn't look like a driver too me, but can hold door.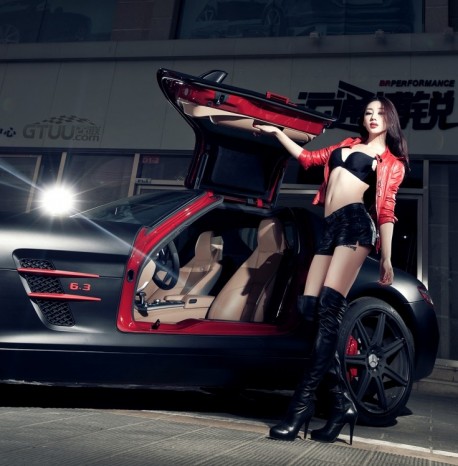 Check those heels!, even a shark won't survive a well-aimed kick.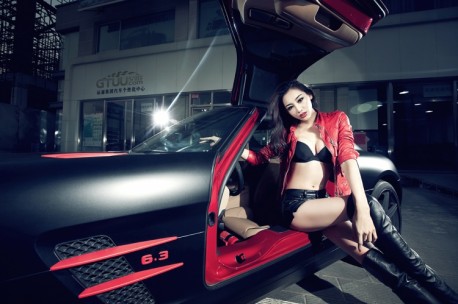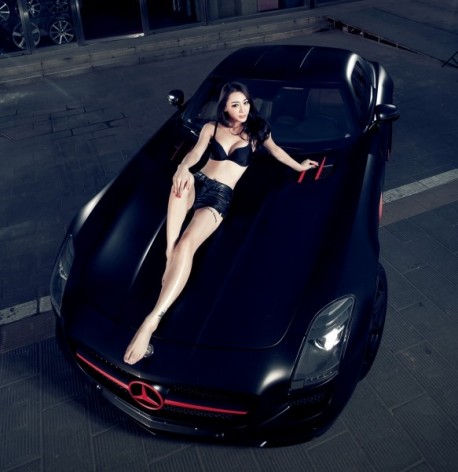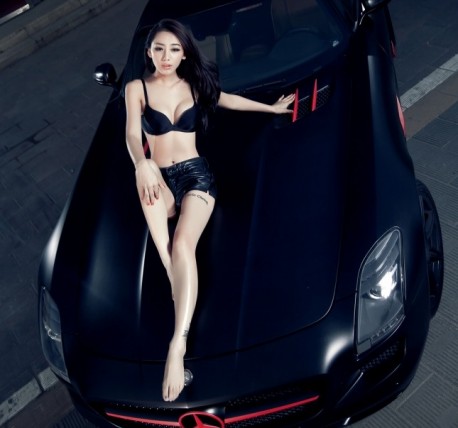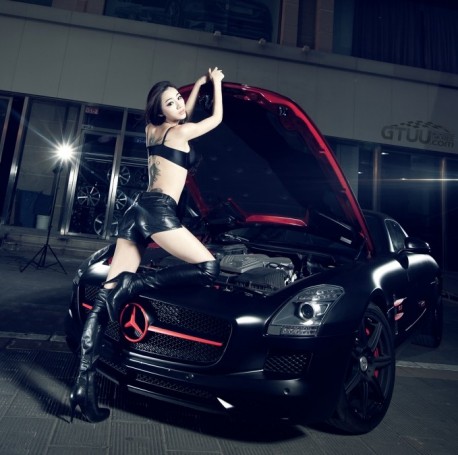 She repaired the turbo. Closes bonnet.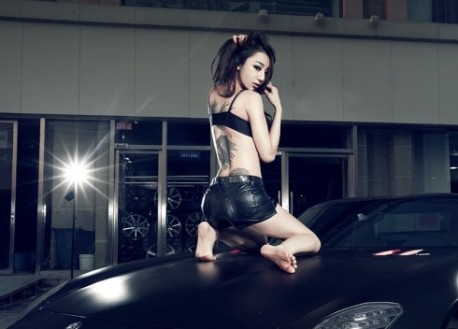 Takes boots off. Sits on bonnet. Doing hair. Waiting…
Yez, the SLS. Our collection: purple, pink, bag trousers, pink-silver, bling (scroll down), crash,  Mansory Cormeum, and one with extra head lights.