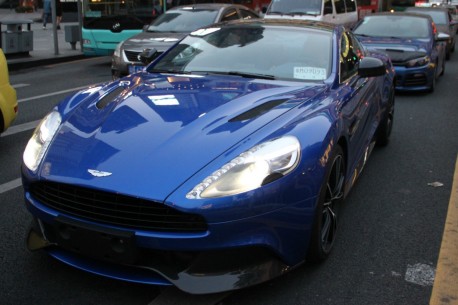 This is the very first Aston Martin Vanquish we see on the road in China. This mighty blue example was spotted in the great city of Shenzhen, where we met it earlier at a supercar dealer. This Vanquish is likely the second in China, coming into view right after we saw a red example in Guangzhou. Behind the blue Vanquish sits a Volkswagen Scirocco, looking miniscule in comparison to the fat-assed Aston.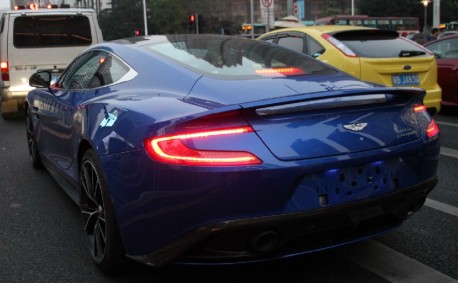 Did I sat fat-ass? Brilliant rear lights make it all look a tiny bit slimmer. Price for the Aston Martin Vanquish in China is almost as mad as the car itself; 5.26 million yuan or 844.000 USD! Come pay, but engine: The Vanquish is powered by the good old 6.0 V12 that has been tuned up to 565hp (that is almost 600!), good for a 295km/h (that is almost 300!) top speed.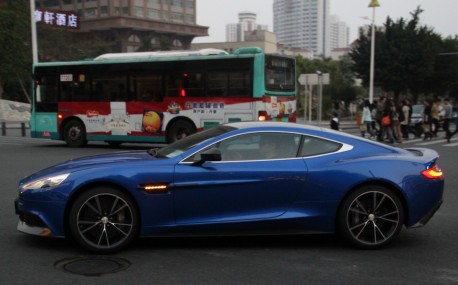 The biggest market for Aston-Martin within China is in the southern triangle of Guangzhou, Shenzhen and Hong Kong. The Aston Martin Vanquish was launched in China on the Guangzhou Auto Show in November last year and the Aston Martin V12 Zagato went to Guangzhou first as well.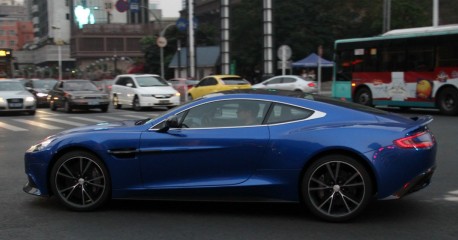 A beauty in blue.