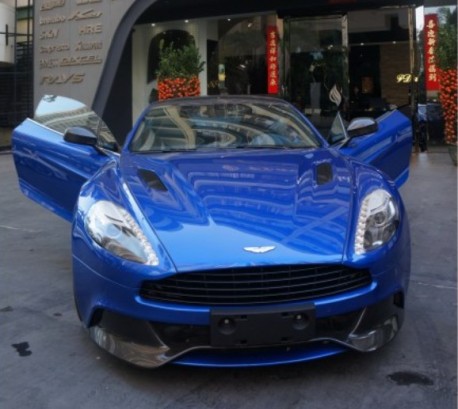 A beautiful blue Aston Martin Vanquish, seen at the 'FDAutoKitschen' supercar dealer in the great city of Shanzhen in Guangdong Province. This blue car is the second new Vanquish we see in China after a red example turned up in Guangzhou, and that's Guangdong again. The province is one of the richest in China, earning billions with making all from refrigerators to iPhones.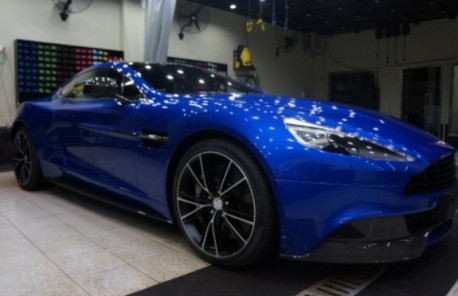 Aston Martin knows where the money is. The Vanquish had its China debut on the Guangzhou Auto Show last November and the Aston Martin V12 Zagato got to Guangzhou first as well. But Aston is popular all over China; Aston Martin is indeed so popular that Geely had to deny rumors it wanted to buy the iconic British sportscar maker in December 2012. Last year Aston launched a China-special Dragon-edition that was sold out in days.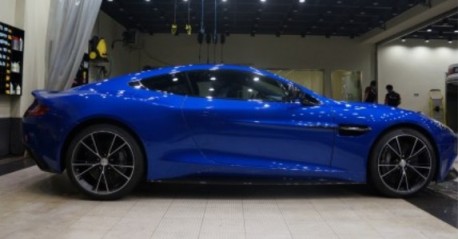 The good old platform still breeds fantastic cars!  The Vanquish is powered by the 6.0 V12 that has been tuned up to 565hp (that is almost 600!), good for a 295km/h (that is almost 300!) top speed. Price in China is a steep 5.26 million yuan or 844.000 USD.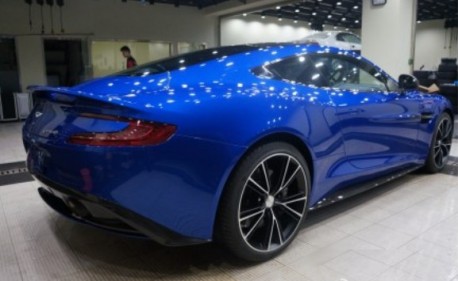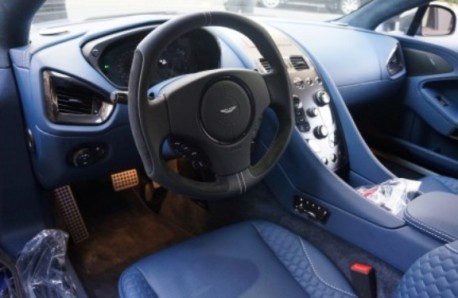 More blue inside, strangely shaped steering wheel loox very racecar.