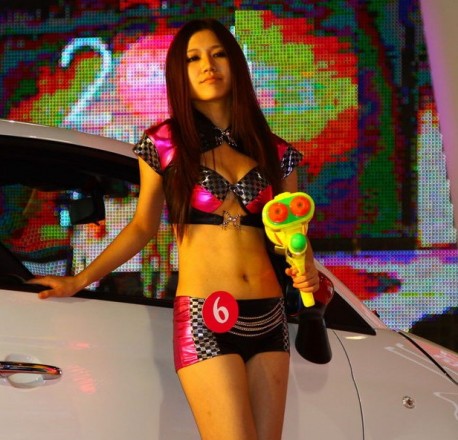 Chinese car girls can be very dangerous creatures. Beautiful, sexy, and heavily armed. Here we have just such a girl, seen on a local Fiat 500-event in the great city of Nanjing in Jiangsu Province. The girl is carrying a large caliber twin-barrel super soaker and loox very ready to wet ya'.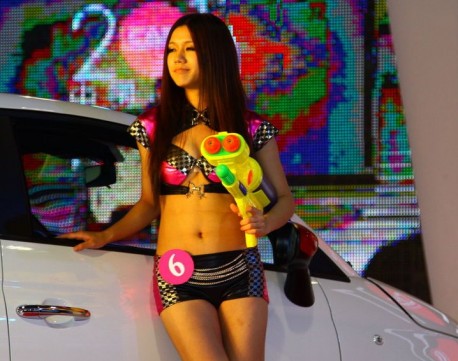 The super soaker is painted in bright colors, meant to scare the enemy before the actual shooting starts. An enemy afraid, won't aim well.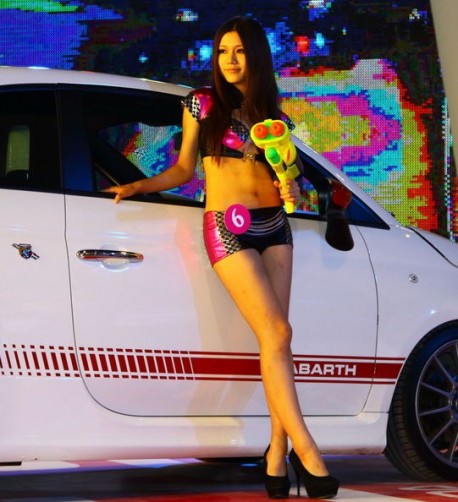 The Fiat 500 Abarth is a unlikely war chariot but the idea isn't that mad. The Fiat 500 Abarth is fast and speed is of essence on the battle field. It is also agile and doesn't use too much fuel. Armor however is non-existent, so when you get hit you will be dead. Fortunately, the girl with the gun will most likely hit the enemy first.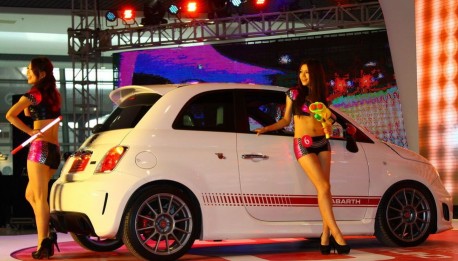 And yet another warrior appears, armed with some sort of stick. The Fiat 500 was launched on the Chinese car market in late 2011, priced from 168.900 yuan to 251.800 yuan, and the Gucci costs even more. Sales are good but still way behind the Mini and the Beetle.
Fiat has plans to make the 500 in China at the Guangzhou-Fiat joint venture. This would bring price down with about 20% but whether sales would go up is the question, wealthy Chinese are willing to pay so much for this kinda fashion-cars because they are imported.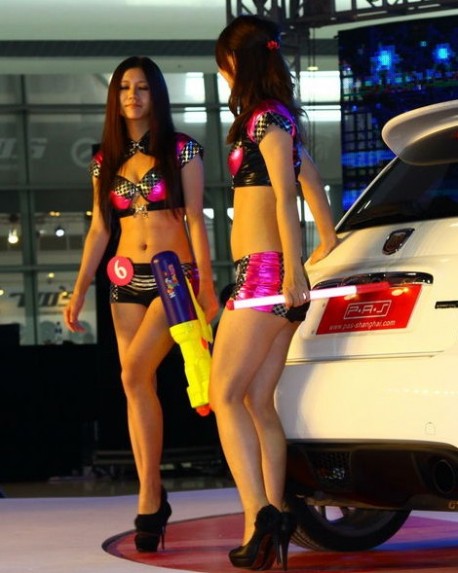 Stick seems to be some sort of all-in-one-barrel gun, completely manually controlled, working with compressed air. A nice tool for close-in combat, but even then it's no way better than the super soaker.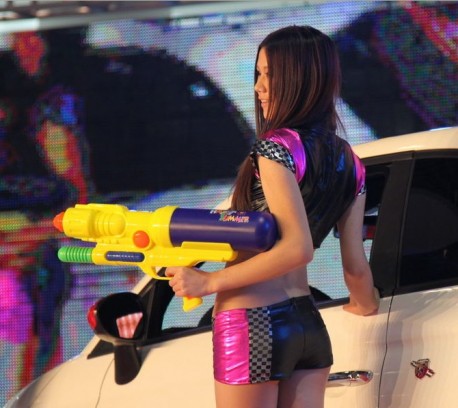 Water tank holds about three liter.  Ass holds about four.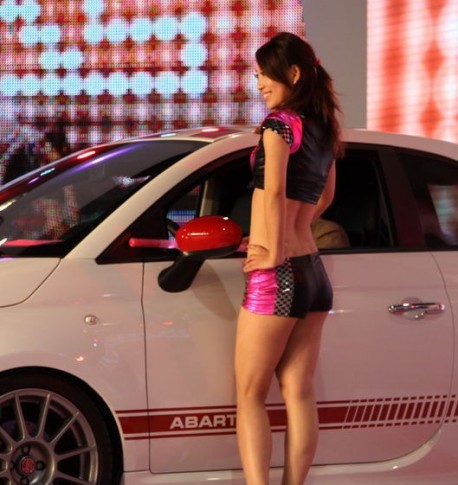 Tiny weapon, tiny ass.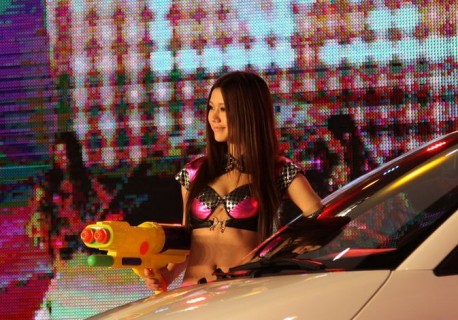 On guard, and smiling.