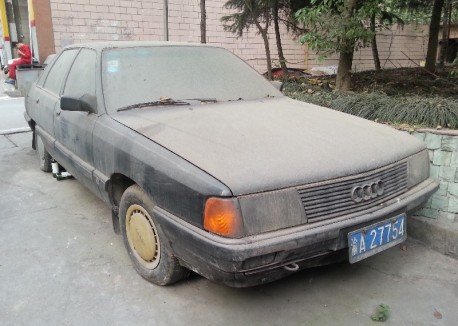 A very sad and very abandoned Audi 100 sedan, seen in the great city of Chongqing by reader Colin, thank you for the pictures! The great Audi seems in horrible state. Flat tires, rust all over, and covered in years of dust. Intriguingly the vehicle still has its license plates, which are by now probably worth more than the entire car.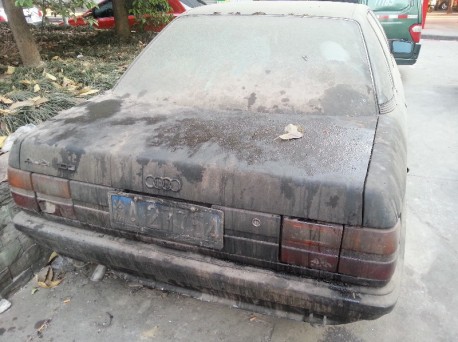 The C3 Audi 100 was made in China from 1988 until 1999 by the FAW-Volkswagen joint venture in Changchun, Jilin Province. At least 99% of the China-made Audi 100′s came in this grayish-black color, other colors were available but didn't find many buyers. The China-made Audi 100 was available with a 2.0 four-cylinder or a 2.2 five-cylinder. Fortunately not all old Hundreds look like the Chongqing Audi, earlier on we met two near-perfect examples in Beijing.
Well, let's hope someone in Chongqing will on one day take good care of the good car.