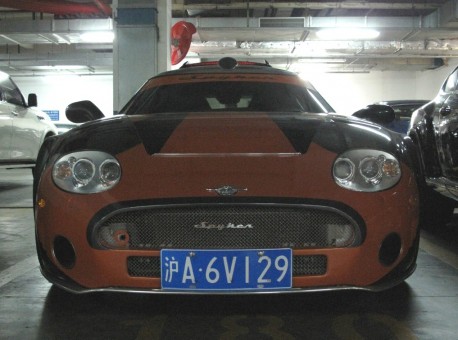 Here we have an extremely rare and extremely mad Spyker C8 Laviolette LM85, seen in an underground parking lot in the great city of Shanghai. The C8 Laviolette LM85 was a limited edition based on the base C8 Laviolette, only 24 examples were made from 2008 until 2010.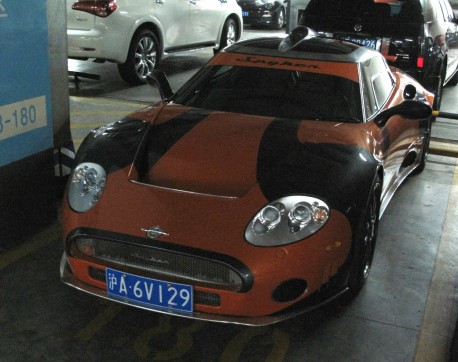 The Spyker C8 Laviolette LM85 celebrated Spyker's participation in the 24 Hours of Le Mans, hence 24 cars. Spyker raced at Le Mans from 2004 until 2009 in the GT2 class. Sadly 'Team Spyker' never won the famous race but the effort was nevertheless considered a marketing success.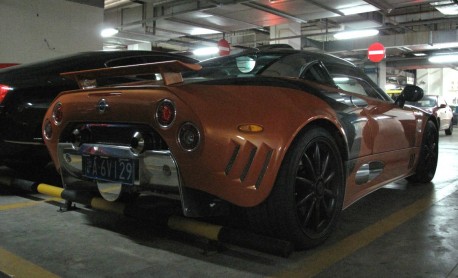 The Laviolette LM85 was by far the most radical car in the C8 range. Spyker used lots of aluminum to make the special some 100kg lighter than the base C8 Coupe. The roof was bare aluminum, the body was painted in a two tone 'war color, resembling the color scheme of the race cars.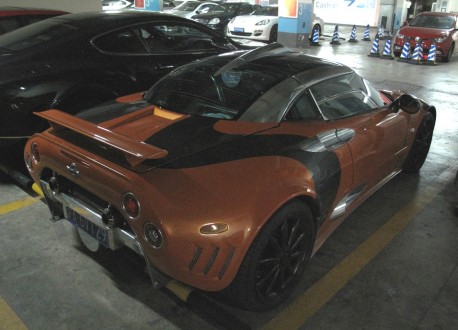 Carbon fiber fixed wing and black alloys were standard on the LM85. Badly, power was exactly the same as in the standard C8; an Audi-sourced 4.2 liter v8 with 400hp and 480nm. Top speed was 300km/h and 0-100 was gone in 4.5 seconds, 5km/h and 0.5 seconds faster than the C8.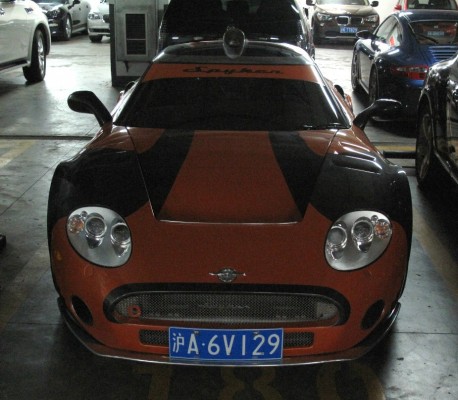 A truly mad vehicle, and thus very good. Earlier on we met one other LM85 in Beijing.