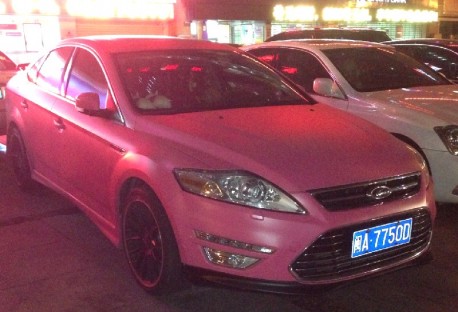 The whole CarNewsChina team (we with many!) is on the move. Early evening we arrived in the great city of Shenzhen in Guangdong Province for Business (hello Bertel!, and Josh?). Anyway and how, we explored the bars around the hotel and are thus in need of a beerload of Pink! Fortunately  we have… This is a very Pinkefied Ford Mondeo sedan, seen in the great city of Xiamen in Fujian Province by reader Pinut187, thank you for the pics!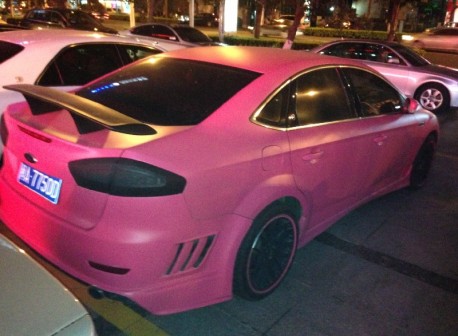 This is very sure one of the very best Fords we have ever seen. The Pink wrap seems to be of the highest quality and is professionally applied over the bumpers, mirrors, and even on the tires! We, love. The great Mondeo is sexed up even further by a fatass body kit including all sorts of air vents, black rear lights, black alloys, and best of all a big bad black wing on the back.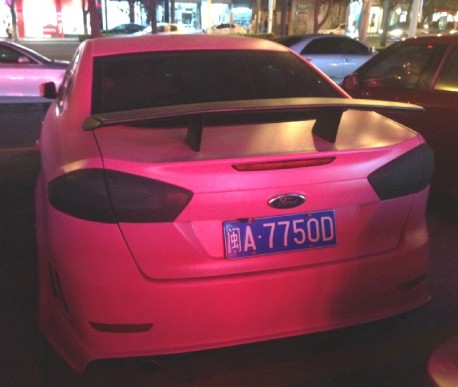 The King of Wings. This old Ford Mondeo is still in production in China, and will likely continue for at least another two years as a budged-alternative for the new Ford Mondeo that will be launched on the Chinese car market in May.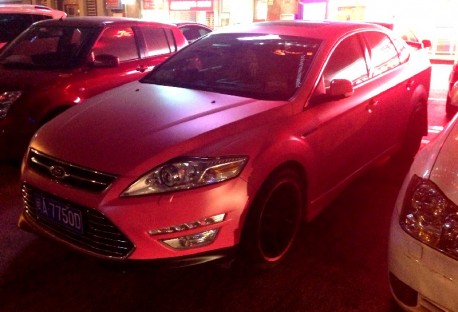 Black lip contrasts brilliantly with pink body. Wadda Car! Very much approved…