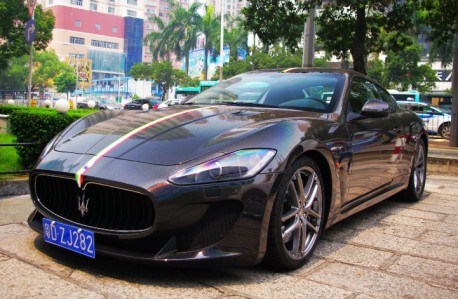 A very special Maserati GranTurismo MC, seen in the great city of Guangzhou in Guangdong Province. The good vehicle is made better with a racing stripe in the colors of the Italian flag, racy 5-spoke alloys, and a very special paint job: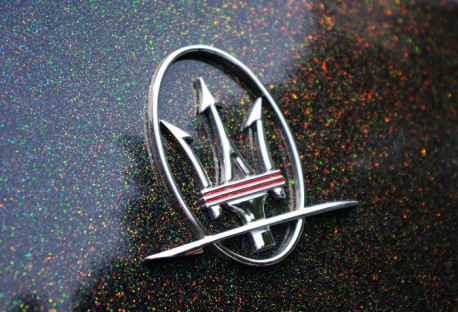 Base color is a mix between black, purple and silver. But that wouldn't be enough to stand out in the Chinese supercar crowd. The paint so is seriously made made with glitter in all colors, making the car look different from any angle and in any light.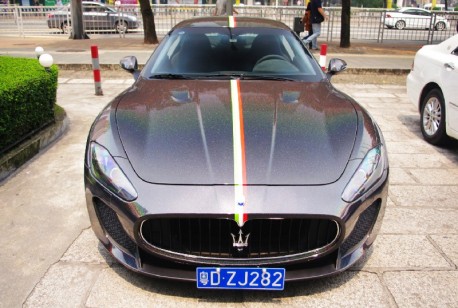 The Maserati GranTurismo MC was a limited edition variant of the base GranTurismo, aimed at being sportier with bigger brakes and and some extra carbon fiber. Power came from a 4.7 liter V8, good for 450hp and 510nm. Top speed was rated at 290km/h but this particular example is glitterfied so likely much faster.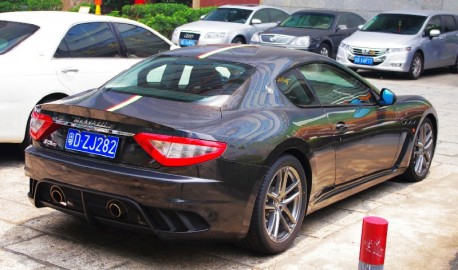 Exhaust pipes very racy…
A few other notable GT's we met in China: GranTurismo S in Bling, with whipping babe, crash, Beijing-Bling, crash, and DMC.