Bling! Here we have a very shiny Maserati GT wrapped in chrome, seen by my cousin HdF in Beijing, not that far from the towering CarNewsChina.com head-office buildings. The wrap is nice work and neatly includes the mirrors, a detail that some wrappers tend to forget.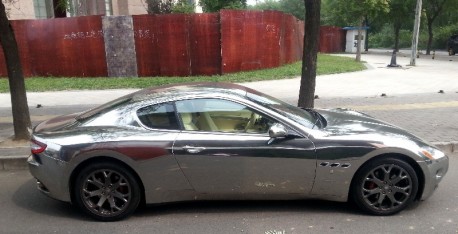 Chrome do her pretty lines much good, alloys in matte-gray for extra style! The Maserati brand is slowly becoming more popular in China and that is a good thing because the vehicles are great looking and all, what the sorely lack however is horsepower! This GT comes with a paltry 450hp, which is barely enough to out sprint a electric bicycle these days.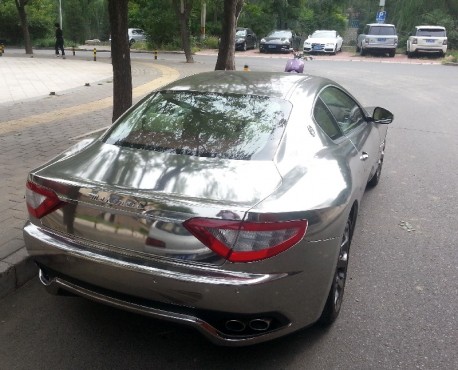 Anywayz, waddoes it matter when you have an ass like this to show off? We met some other interesting Maserati's before, here is our collection: crashed, matte black, pink, DMC, and gold.