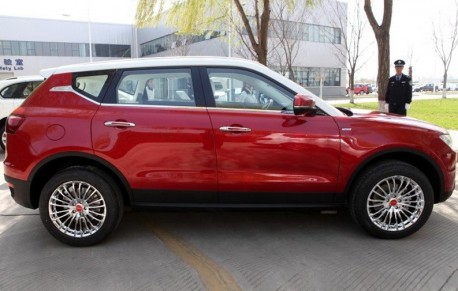 This is the new Haval H7 concept, seen near the Great Wall factory. The Haval H7 concept will debut on the Shanghai Auto Show later this week. This Haval H7 concept has nothing to do with the much bigger Great Wall Haval H7 concept that debuted on the 2012 Beijing Auto Show. That car morphed into the Great Wall H8 and the production version will debut in Shanghai as the Haval H8.
The new Haval H7 is a concept for a mid-size premium city SUV, the real thing will be launched on the Chinese market sometime next year.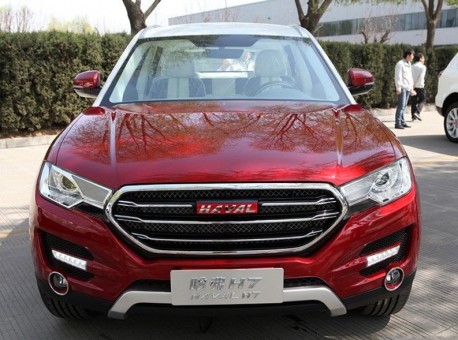 The rather sleek looking concept will be equipped with a hybrid powertrain and a four-wheel drive system. The real car will be powered by 1.8 and 2.0 liter petrol engines. As it name suggests, the Haval H7 will be positioned between the Haval H6 and the Haval H8, making for a very crowded line-up for the newly established Haval-brand. Wheelbase for the H7 concept is 2850.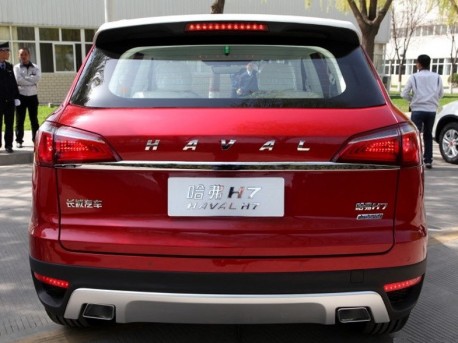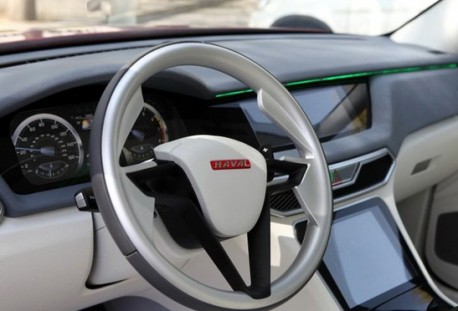 Interior very cool and very concept.