A wondrous white Audi S5 Coupe, seen in the great city of Xiamen in Fujian Province by reader Pinut187, thank you for the pics! The S5 is painted in a very special kinda white, not matte but not too shiny either, making the bodywork almost glowing in bright daylight. The suspension seems to be lowered a bit and the windows are tastefully tinted. Best however, are the alloys: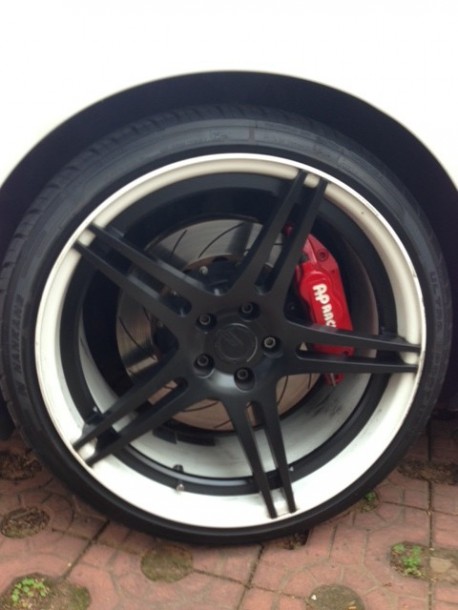 Giant 21 inch 5-spoke monsters. Spokes in black, rim in white, and the brake caliper in red. This wheel, is a truly great combination of things.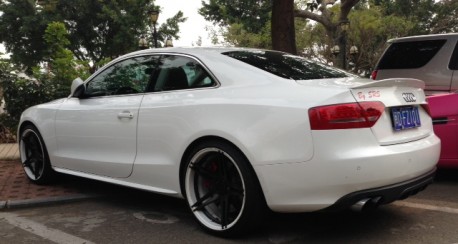 Subtle wing and fat exhaust pipes at the back. Great looking car and thus approved. Time now for our Famous China-Audi 5 Coupe Collection™: orange & matte black, lowrider, golden grille, matte blue, pink, : matte black and black & white.