An extremely rare and extremely desirable Ferrari 599 GTB Fiorano HGTE China Limited Edition, seen in the great city of Zhengzhou in Henan Province. The China Limited Edition debuted in 2009, it was limited to only 12 examples.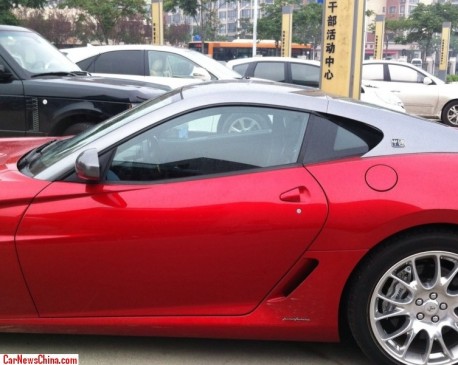 Special thingies include the two-tone color scheme, with the body painted in rosso fuoco and the roof in silver. Other features are the special hard-alloy 12-spoke wheels and a arty-farty badge on the C-pillar: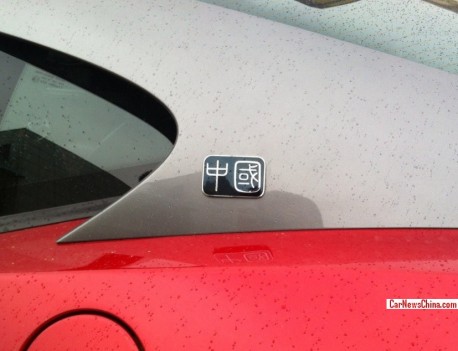 The badge was hyped to the max when the car was launched. There wasn't too much too it, we think. The badge was designed by a Chinese artist called Lu Hao, who isn't very famous in China. He wrote the word Zhongguo, which means China, in an ancient Chinese script. That's all. Lu Hao however did more on an even more special Ferrari 599 GTB Fiorano HGTE China Limited Edition; the one-off Ferrari Fiorano 599 GTB China Limited Edition – Porcelain Edition.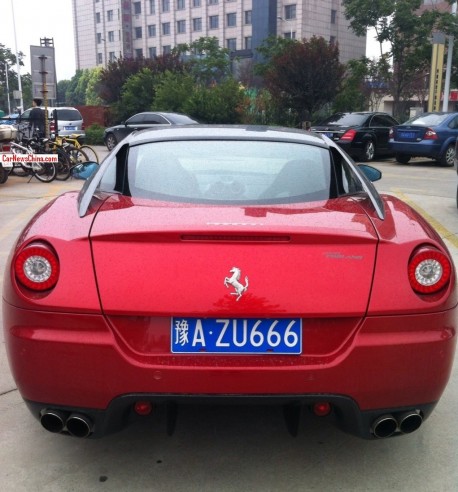 The Ferrari 599 GTB Fiorano HGTE China Limited Edition is powered by a screaming 6.0 liter V12, in HGTE form good for 620hp and 608nm. Top speed is 330km/h and 0-100 is gone in 3.7 seconds.
The 12 examples were sold long before launch with the wealthy buyers hoping for a sound investment. However, it seems Ferrari has been making just too many specials for China. Price of the more recent Ferrari 458 Italia China Limited Edition is actually going down.