A flashy 996 Porsche 911 Carrera 4, seen in the Beijing Tuning Street here in the capital Beijing. The fine vehicle was wrapped in a matte orange wrap and further sexed up by 997-alloys and black rear lights. The Porsche 996 911 was made from 1998 until 2004 and was the first 911 that was officially exported to China.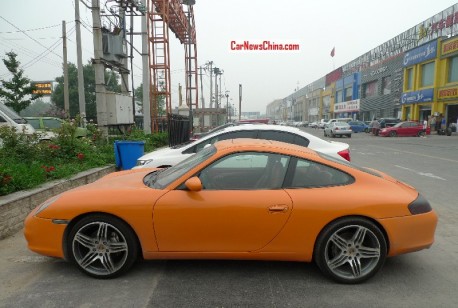 The west side of Beijing Tuning Street, seen here on the right. The Carrera 4 was powered by a 3.6 liter flat-six with 315hp and 273nm. Top speed was 282km/h and o-100 was gone in 5.2 seconds.
The 996 arrived in China only late in its life with the first cars coming in around 2001. The 996 is thus a very rare Porsche to see on Chinese roads. The only other example we met is a red-pinkish Carrera 4S.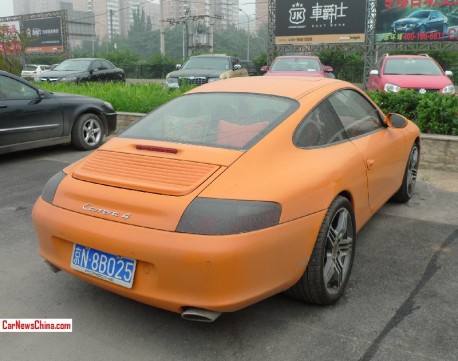 Black rear lights contrast nicely with matte orange body.