A Pinky Porsche Carrera 4S Cabriolet, seen in a dark underground parking lot in the great city of Nanning in Guangxi Province. The great sportsmachine is wrapped in a matte Pink wrap that is applied correctly over the bumpers, door handles and mirrors.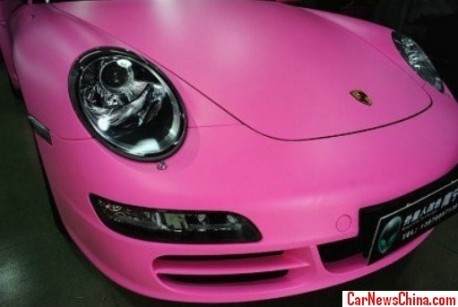 The wrap seems to be of the highest quality, smooth as silk over the bonnet.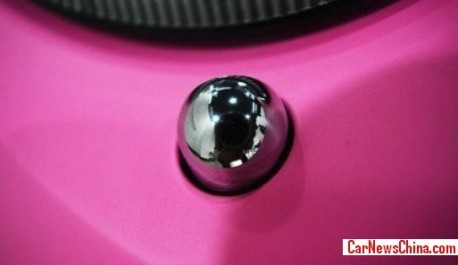 Almost erotic, this little shiny knob surrounded by Pink.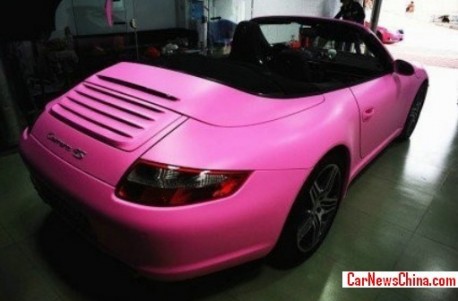 The 997 Porsche 911 Carrera 4S is powered by a 3.8 liter flat-six good for 380hp and 415nm. Top speed is 298km/h and 01-100 is gone in 4.7 seconds. Pink Power!
The Porsche 911 is a mighty popular car in China, here is the rest of our Famous China-Porsche 911 Collection™: matte orange, with tiger girl, license (911HY), body kit, license, shiny green, shiny blue, baby blue,  991 Turbo prototype, 911 Turbo S, 993 Carrera RS, pink cabrio, matte black, matte black 911 GT3, 964 911 RS America, yellow 964 911, pink 996, shiny blue, orange, Edition 918 Spyder, matte-black, pink, ugly body kit, gold, and the China-only Anniversary Edition.