Today in China Car Girls a very Lusty Chinese girl dressed up as a tiger getting all bite bite with a Porsche 911 Turbo. The color of the vehicle, neatly matched with the color of her hair. Don't we dig that. Click on the Pics for Bigs™. Slightly NSFW below.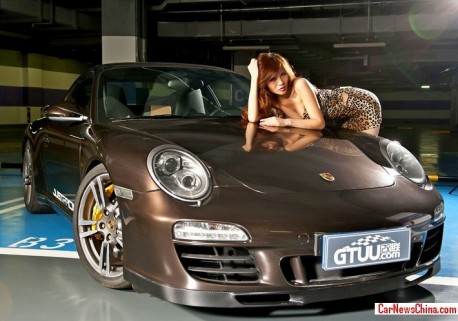 A brown Porsche 911 is a rarity in China, unlike in Europe, where most are brown or gray. In China most Porsches are shiny, because the owners want to show they earned some cash. A beauty of a baby usually completes the picture, and this sweety seems to know her way around the vehicle pretty well indeed.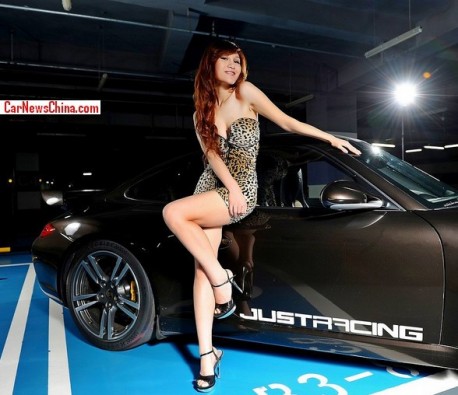 The 911 Turbo is just racing. Check tires on next pics: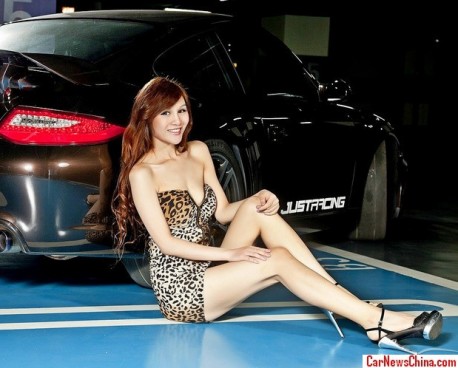 Those are slicks. It is our logo this girl kicks.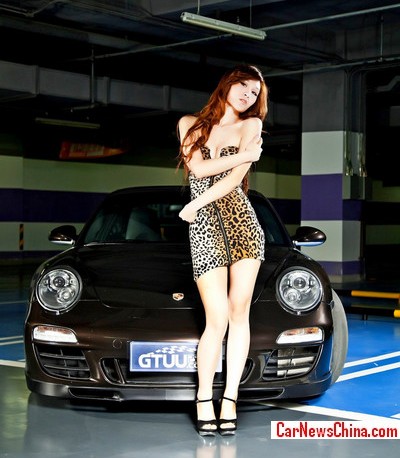 Zipper sits up front for easy access.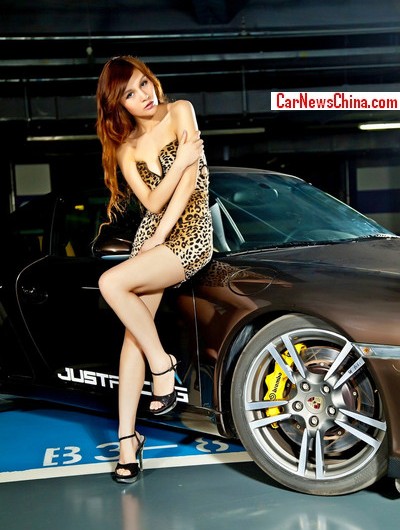 Giant Brembo brakes in bright yellow for extra stopping power. The Porsche 911 is the thirs most-popular Porsche in China, behind the Cayenne and Panamera.
We got a gigantic and very Famous China-Porsche 911 Collection™: license (911HY), body kit, license, shiny green, shiny blue, baby blue,  991 Turbo prototype, 911 Turbo S, 993 Carrera RS, pink cabrio, matte black, matte black 911 GT3, 964 911 RS America, yellow 964 911, pink 996, shiny blue, orange, Edition 918 Spyder, matte-black, pink, ugly body kit, gold, and the China-only Anniversary Edition.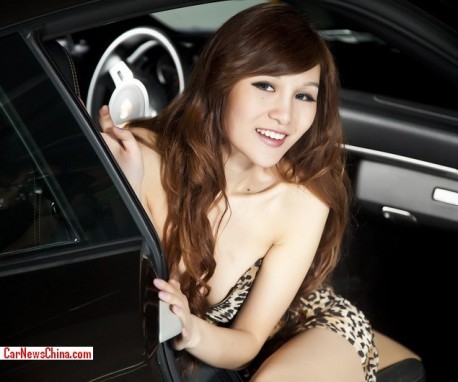 What a sweet little tiger she is… And fast she is too, check this: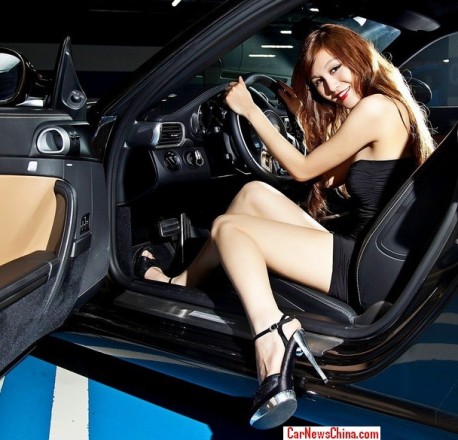 Changed to another skirt in a second! But fair to be honest; she didn't change her shoes. Kicking our logo again…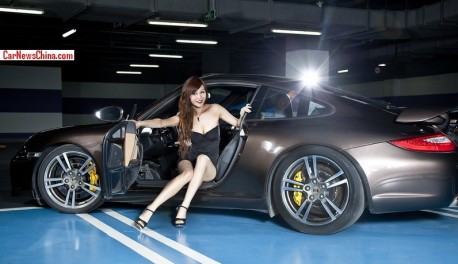 Ride the brown Porsche.