A fantastic Porsche 911 Turbo painted in Carrera White, seen parked on a bicycle lane not far from my home in Beijing. The superfast 997 911 Turbo has the best license plate in the business: 997P1, and that is even better than 91111.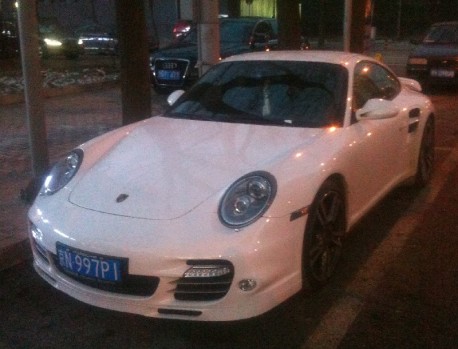 Power comes from a 3.6 liter flat-six, good for a manic 473hp and 620nm, top speed is 318km/h and 0-100 is gone in 3.7 seconds. Porsche is on a roll in China, selling more cars here than anywhere else in the world. The market is indeed so important that Porsche is road-testing the new 991 911 Turbo in Beijing, just to be sure…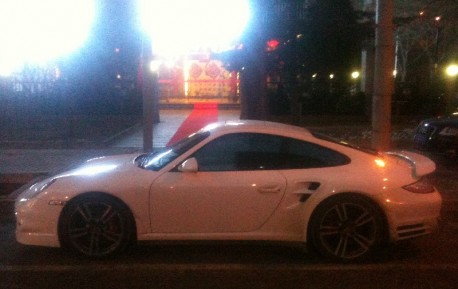 Time now for our Famous China-Porsche 911 Collection™: shiny green, shiny blue, baby blue,  991 Turbo prototype, 911 Turbo S, 993 Carrera RS, pink cabrio, matte black, matte black 911 GT3, 964 911 RS America, yellow 964 911, pink 996, shiny blue, orange, Edition 918 Spyder, matte-black, pink, ugly body kit, gold, and the China-only Anniversary Edition.