New spy shots giving a good look at the back of the Geely Emgrand EC9, the production version of the Geely Emgrand KC Concept that debuted on the Shanghai Auto Show in April. The Emgrand EC9 will be based on the platform of the new made-in-China Volvo S60L, and it will be launched on the China car market sometime in 2014.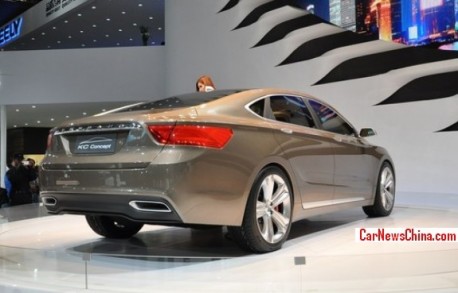 The Emgrand KC Concept. Rear lights have been toned down a bit for the production version but overall design is very similar. The Geely Emgrand KC/EC9 is in many ways a child of the Volvo Concept Universe that debuted on the 2011 Shanghai Auto Show. All are designed by the famous designer Peter Horbury, who moved from Volvo to Geely in November 2011.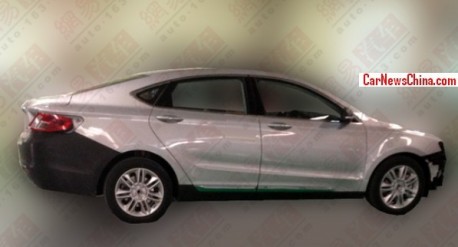 The oberhang at the back seems gigantic on this picture, with the rear wheel looking very tiny.
The Emgrand EC9 will be powered by a Geely 2.0, a Geely 2.0 turbo, and possibly the Volvo 2.0 turbo that will also power the S60L. Geely prefers its own engines for the EC9 because they are much cheaper than the more advanced Volvo units.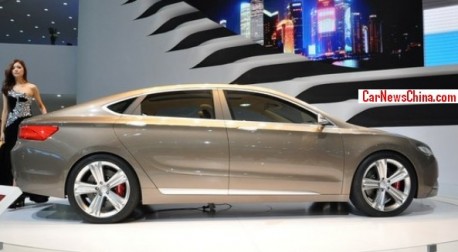 Emgrand KC Concept.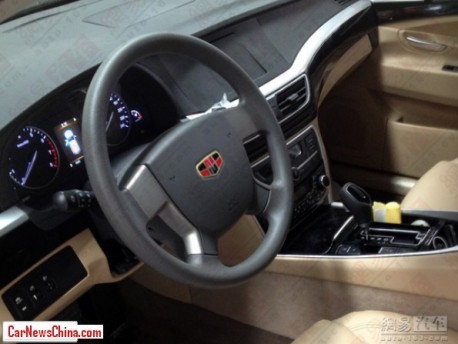 First shot of the interior. Materials look very good. Steering wheel a bit too simple. Automatic gearbox. Large screen. Loads of buttons in the lower-center console.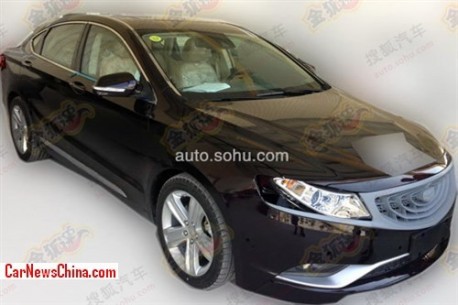 Earlier spy shot showing the front with a truly daring grille that comes straight from the…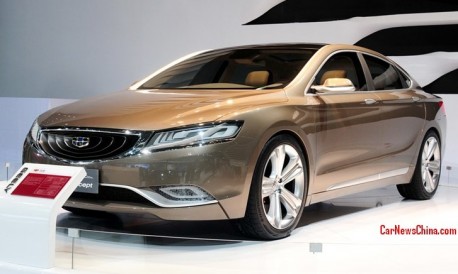 … concept car.