New spy shots showing the new Beijing Auto SC20 SUV. Intriguingly, this particular example has a different grille and BAW-badges. BAW stands for Beijing Auto Works. 'Beijing Auto' and 'Beijing Auto Works' are both subsidiaries of the Beijing Auto Industry Corporation, BAIC. Beijing Auto Works makes rather rugged off-road vehicles, like the ever-lasting Knight S12 XJ Cherokee.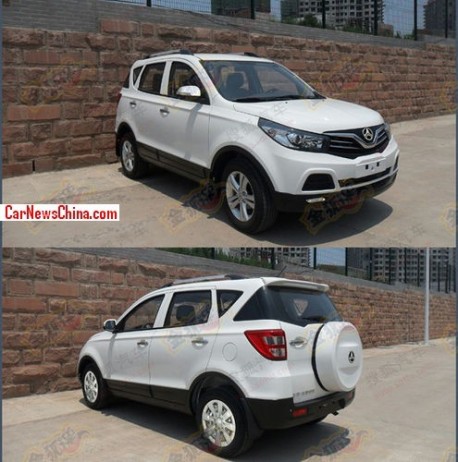 BAW thus seems an odd choice for the SC20. So far, all the SC20's we have seen on spy shots had a Beijing Auto badge, and once we saw renderings of the SC20 with a completely new yet unknown badge. It all indicates BAIC will sell the SC20 under different brand names, thereby wasting money, time, and resources in the usual BAIC way.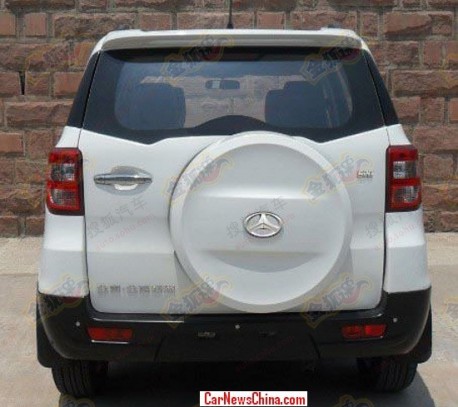 BAW logo on the spare wheel.
Over the last few month we heard conflicting news about the engines, but today we can finally confirm one: a 1.5 liter four-cylinder with 105hp, good for a 160km/h top speed. Fuel consumption is 7.2 liter per 100km. Size of this 5-seat variant can be confirmed as well (there will also be a seven-seater): 4210/1720/1735, wheelbase is 2560. Price will range from 70.000 to 90.000 yuan.