The facelifted Buick Regal has been launched on the China car market. The ceremony, yesterday evening in Shanghai, was loaded with happy-dancing foreigners and Chinese men in black suits, showing once again how the Shanghai-GM joint venture brings different cultures closer together.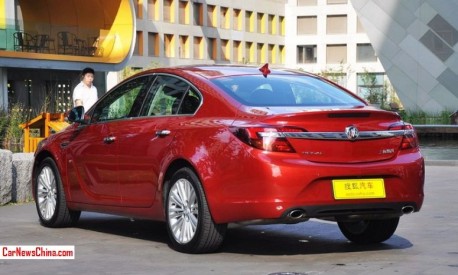 Price of the facelifted Buick Regal starts at 178.900 yuan and ends at 245.900 yuan. Power: 180hp 1.6 turbo, 147hp 2.0, and a 186hp 2.4. The Regal is a not-too-popular car in China, Chinese car buyers consider it too small and too short for the money, and a bit too sporty for its segment. GM so could have developed a stretched variant, like so many automakers do for the Chinese car market. GM didn't, instead they came up with an…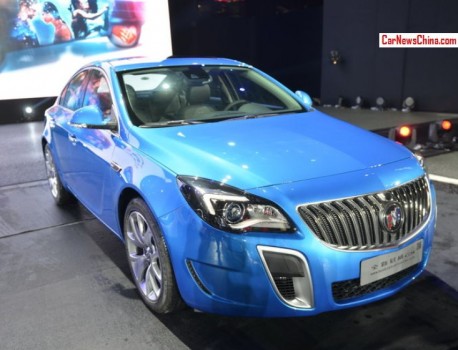 … even more sporty Regal. This is the facelifted variant of the China-made & China-spec Buick Regal GS. Power comes from a 2.0 turbo with 220hp and 350nm. The real Buick GS with 270hp is not available in China. Price starts at 239.900 and ends at 299.900 yuan. The price range is so wide because the China-spec GS is available in three different trim-levels, which is very weird for what is supposed to be the top-spec super-sporty car. Interestingly, GM seems to consider the 'Regal GS' as a different model than the 'Regal', it was listed and launched separately during the ceremony.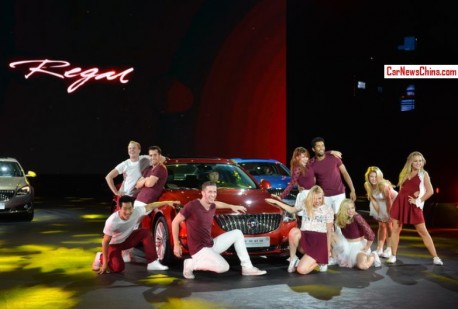 The happy-dancing foreigners. The guy on the left might be a Chinese.