China's east coast was attacked by typhoon Fitow on Wednesday, leaving chaos and misery in its wake. One particular hard-hit victim was an owner of several fine cars, all living in the great port city of Ningbo in Zhejiang Province.  His Lamborghini Aventador Roadster sat in the muddy water up to its wheels, which isn't good at all for a racy Italian bull. Price in China for a new one is 7.38 million yuan or 1.2 million USD.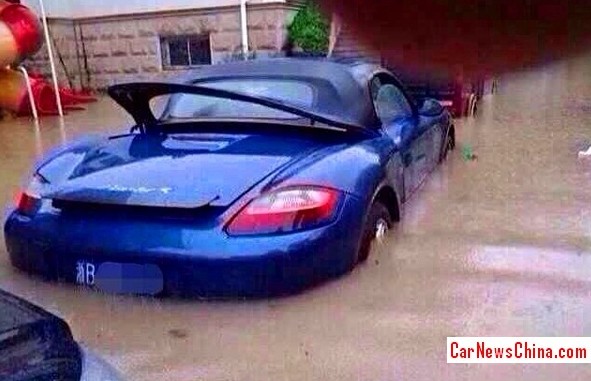 However, this Porsche Boxster S looks even worse. Water all over its body and most likely in the engine too. Probably can't be saved, on to the scrapyard…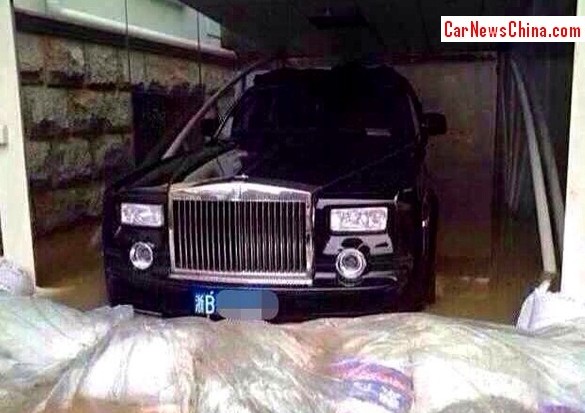 Those half-under-ground garages always look so cool, in a brochure. But they ain't that cool when a typhoon comes by! Third car that got its pants wet is this giant Rolls-Royce Phantom. Fortunately it is a rather tall vehicle, so it seems the engine is safe. The Phantom is a bit of an unlucky car in China. We got this one sinking, and all the others are crashing all the time: crash, crash, crash, crash.