Today in China Car Girls a very sexy punkyfunky Chinese girl getting hot all over a red Volkswagen Golf. The girl wears blue daisy dukes, a black tank top, a army-style coat, and giant brown shoes that are not visible on this first photo. Click on the Pics Bigs®. A little bit more NSFW than usual, because this girl.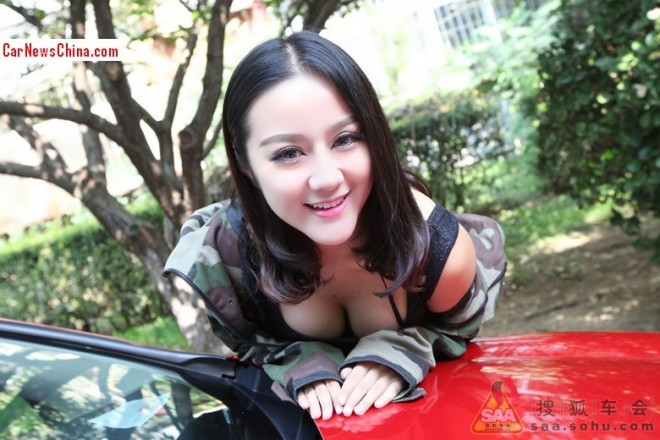 The girl and the car live in Beijing, east of the 5th Ring Road, which happens to be an area we are very familiar with. Maybe we meet this girl some day… She works as a dance teacher in a dance theater, somewhere in central Beijing. When she just started her 'job' she used the subway, but that was so crowded and uncomfortable. So six months ago she bought this neat Volkswagen Golf, in red. She is very happy with the car, it has 5000 kilometer on the clock. She uses it a lot and regularly checks the oil. She admits, as we will see on some of the photos below, that the interior of her little Golf is "a bit dirty".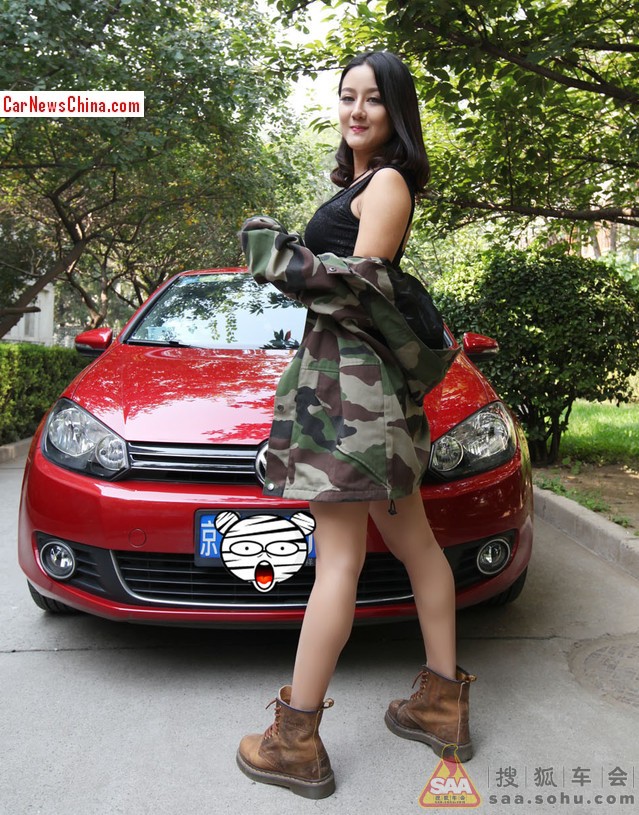 Check those monster shoes. The Volkswagen Golf is made in China by the FAW-Volkswagen joint venture, price starts at 118.900 yuan and ends at 235.800 yuan. The Golf is a very popular car in China, especially among young and reasonably cool people, people just like this fine girl. Time now, for our Famous China-Volkswagen Golf Collection™: pink-black, MK2, shiny orange, matte black & matte purple, not a cabriolet, lowrider, MK4 Cabrio, matte black, pink-alloy Cabrio, pimped-red Golf, matte orange Golf, lowrider Golf, pink Golf,  blue-pink Golf, Citi Golf, pantzer Golf, Bora-Golf.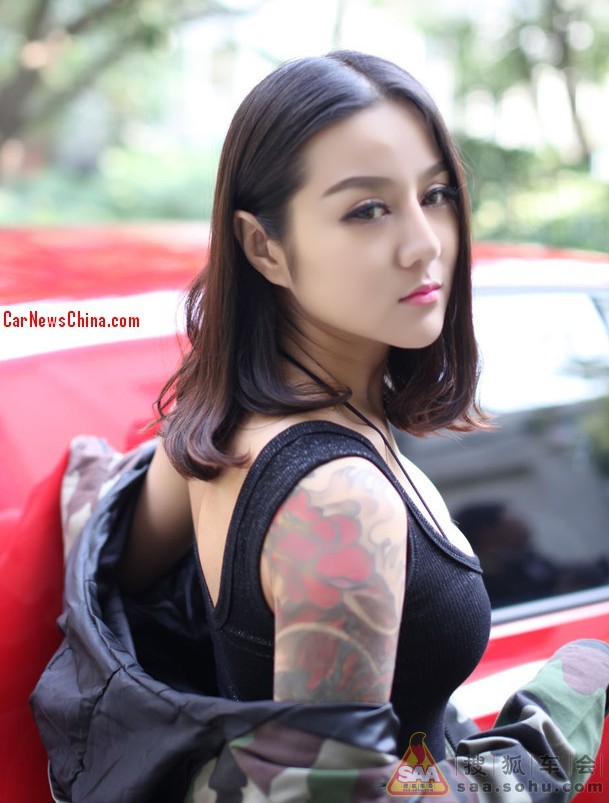 Punkyfunky girls got punkyfunky tattoos. Those are a bunch of roses.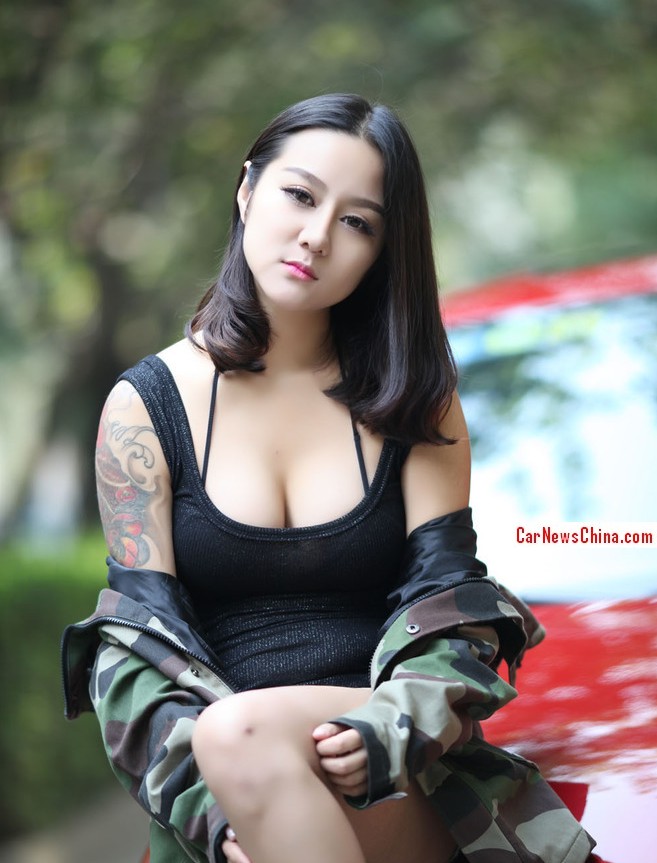 Her serious-but-so-pretty look.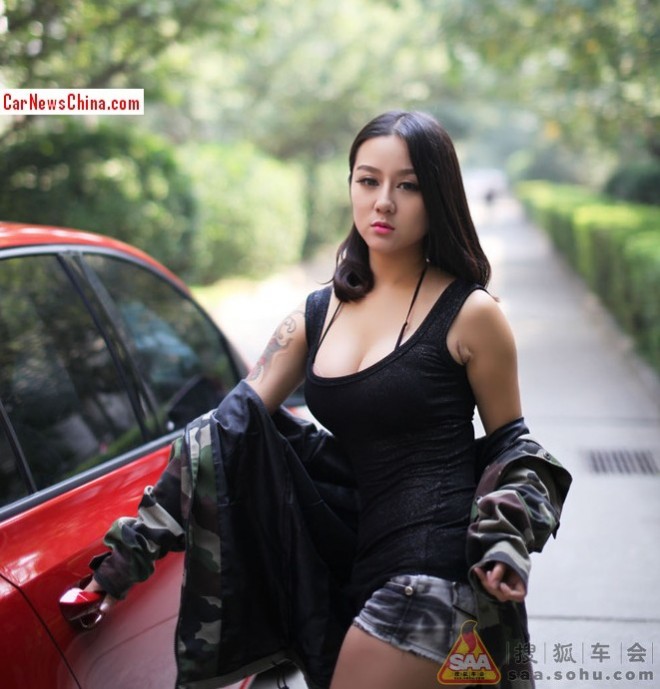 Checking the rear door.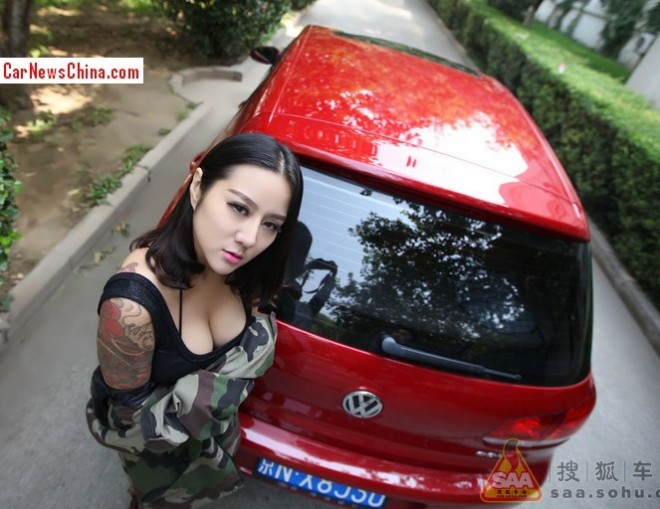 Checking the boot door.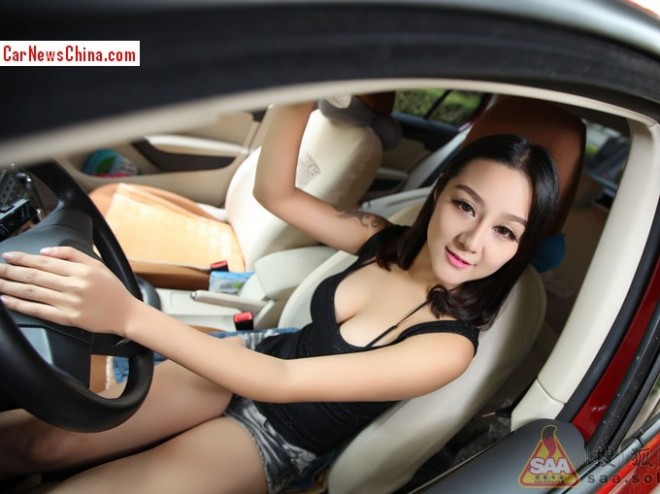 Checking the seats. She likes the seats.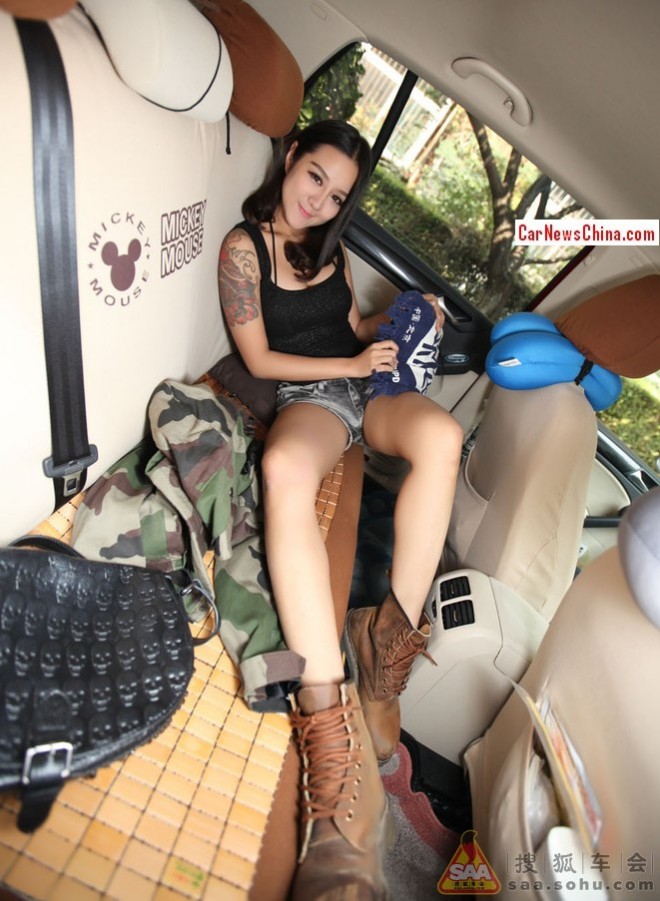 Checking the rear bench. She feels at home here. Mickey Mouse seat covers are always good.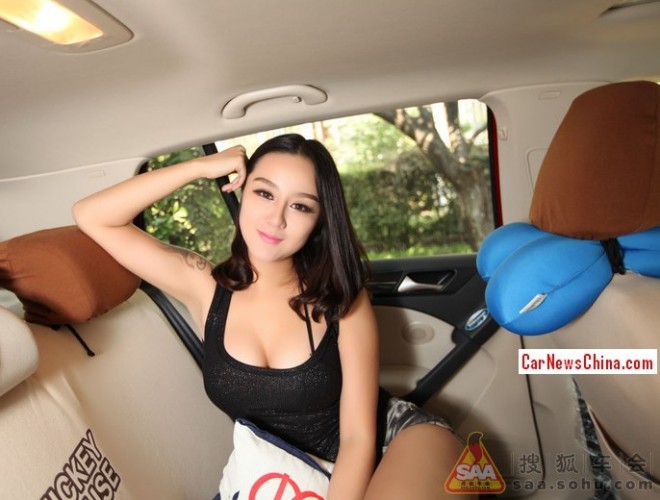 Blue pillows for not-too-big-people are only cool when the not-too-big-people is a hot little girl in a black tank top.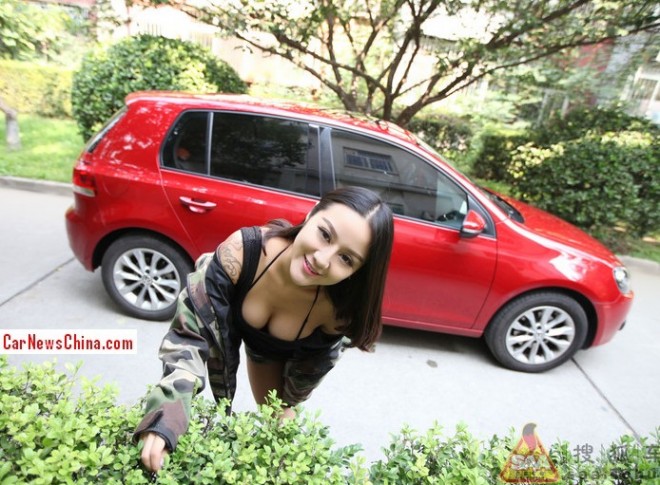 Done in car, now in bushes…