Today in China Car Girls a very sweet Chinese girl hanging around and over the famously fake China-made Volkswagen GTI. Let's hope she is more real than the car. The girl is wearing a necklace, a blue coat, a gray miniskirt, and not much else. The fake Volkswagen Polo GTI is painted in white.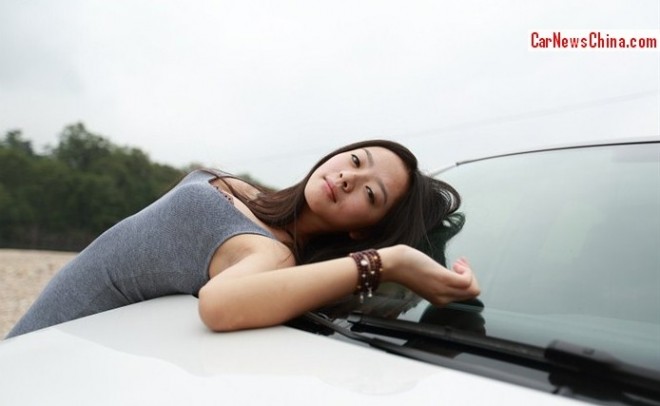 The fake Volkswagen Polo GTI was launched on the China car market in September 2012. It is made in China by the Shanghai-Volkswagen joint venture that also makes the regular Polo.
The real European Volkswagen Polo GTI is powered by a hot-hatch 1.4 liter TSI with 180hp. The 180hp. The fake China-made Volkswagen GTI however is powered by an ancient 1.4 turbo with only 131hp. Volkswagen is flushing all that GTI means through the Chinese toilet.
Still, Volkswagen wants a lotta money for it. The fake Volkswagen Polo GTI is listed for 158.900 yuan or 26.000 USD. The imported Ford Fiesta ST, with a 182hp 1.6 turbo, costs only a bit more at  185.800 yuan. No surprise then that the fake Volkswagen Polo GTI is not a success, at all, and rightly so.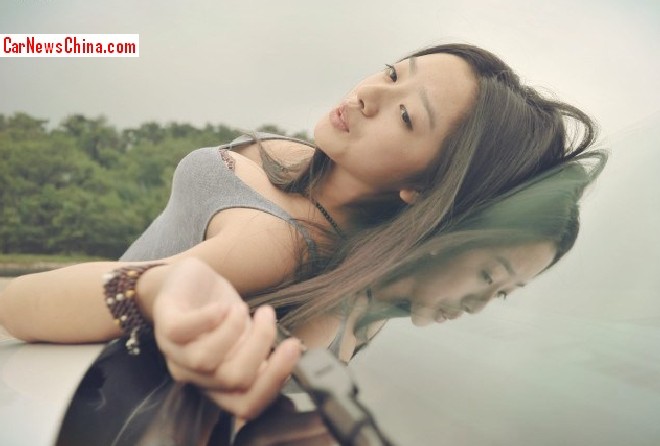 But on the other hand, we got us a babe on the GTI and not on the ST. The girl and the car live in the great city of Taizhou in Zhejiang Province. She is 25 and works in an accounting company. That means, one would expect, that she can count horses. She bought the GTI in January and she is really happy with it, saying it rides faster that the SUV of her boyfriend, she clocked almost 50.000 km to the date. Pretty girl is apparently most impressed by the windshield and windshield wipers, which are indeed more impressive than the engine.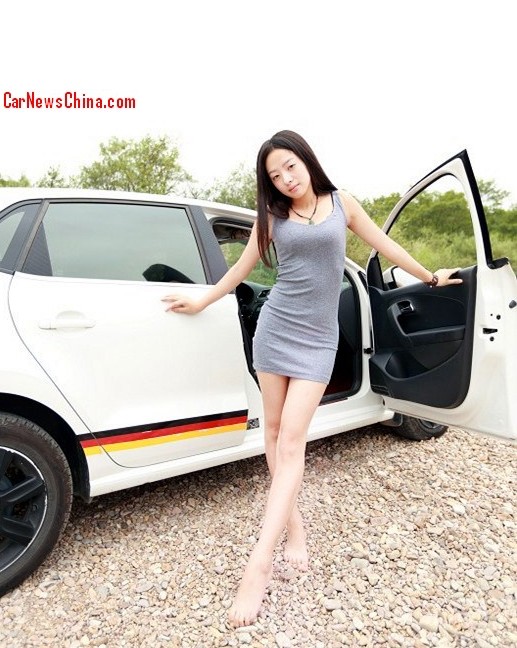 German flag is an after market thingie, sticker seems to be of a very low quality. Like the engine. Girl however looks very beautiful. She is very tall and thus don't need any shoes.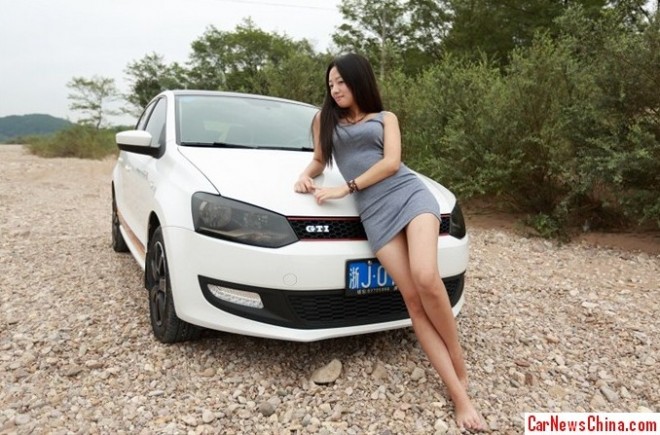 She thinking "what if it had a 180hp engine?".
Endless legs barely fit under dash.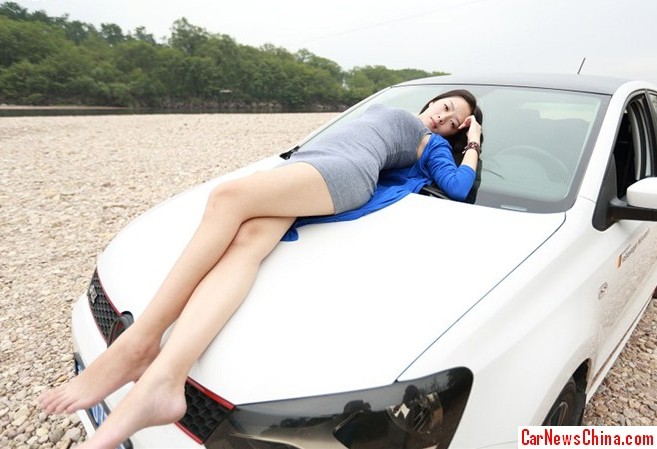 Engine vibrations won't heat her up.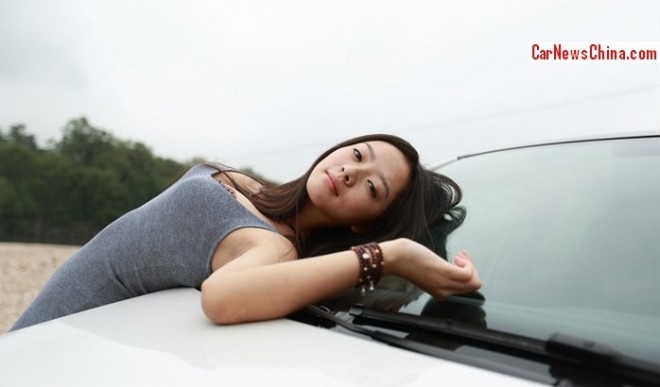 Yup, the windscreen is all right.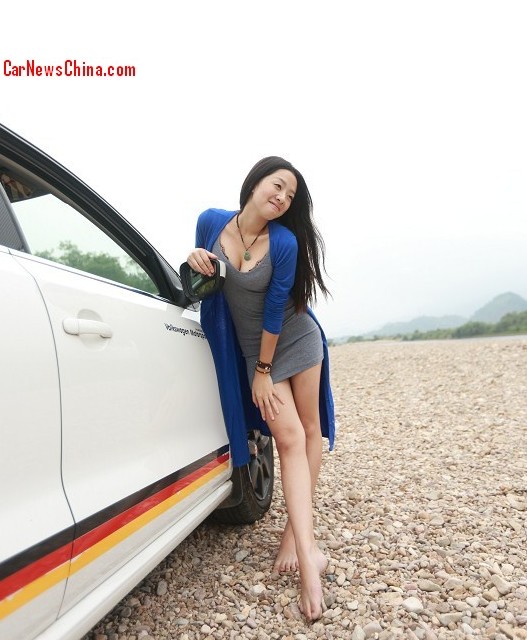 We say goodbye, with a smile.