Choosing the right sticker for your car is not easy for Chinese car buyers. Here we have a Lexus Cherokee, which makes absolutely no sense, and which makes me angry, because I own a Cherokee myself and I do not with to be associated with anything Lexii.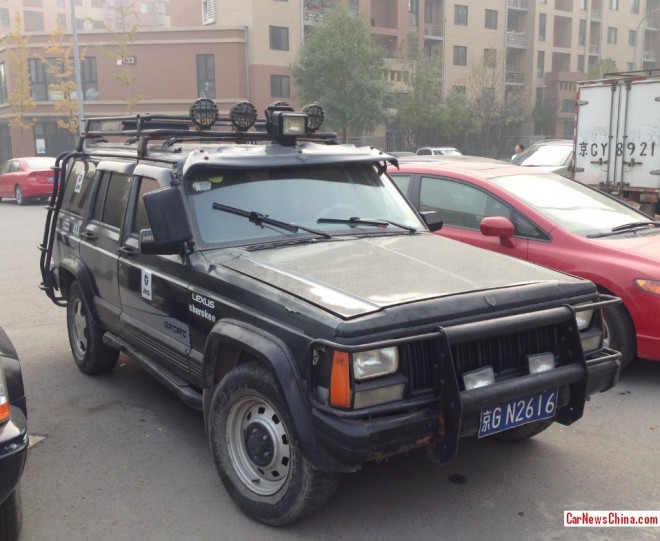 What this is, in fact, is a rather fine Beijing-Jeep Cherokee Limited Sport, an extra cheap and extra sporty version of the Beijing-Jeep Cherokee that was made in China by the Beijing-Jeep joint venture from 1984 until 2009. The bull bar, roof rack, and floodlights on the roof rack came standard with the Limited Sport, the rest of the mess is after market. The Limited Sport came standard with plastic wheel covers. This particular car has the base steel wheels up front and the optional '5-spoke' wheel covers at the back.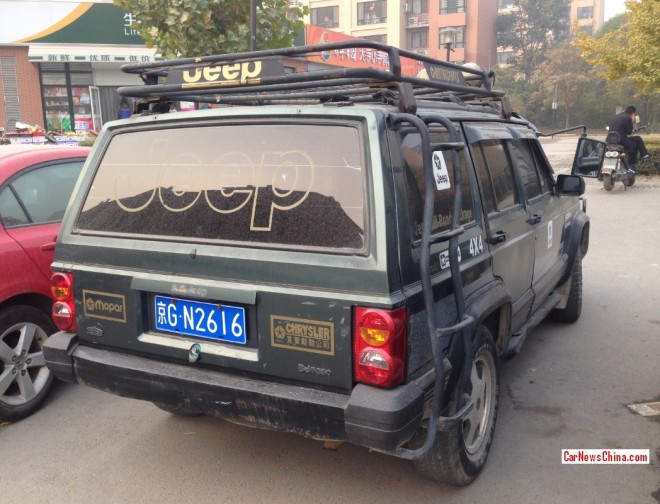 All stickers were factory options. Designation is BJ7250, meaning it was manufactured in the late 1990's and powered by the 2.5 liter four-cylinder petrol engine. The rear-light covers come from the early 2000's Beijing-Jeep 2500. Now guess what…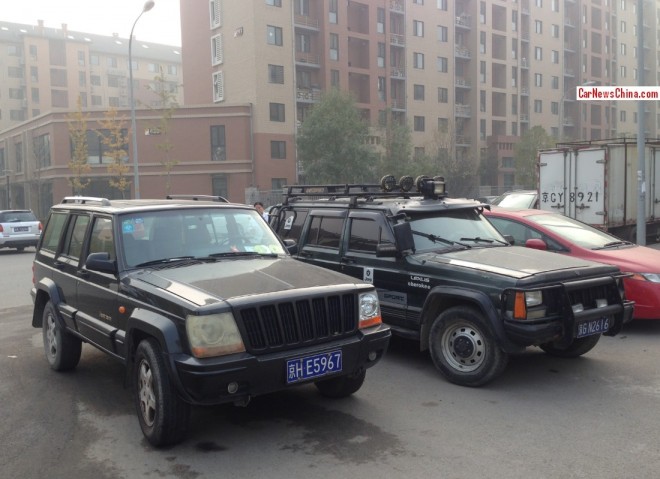 There was a 2500 parked right next to the BJ7250!
Production of the Jeep Cherokee XJ continues until today. When Chrysler got out of the joint venture in 2009 Beijing Auto kept the production line and tooling, and they still make the fantastic Beijing Auto Works Knight S12. Production is the new and not-that-pretty 2014 Jeep Cherokee is scheduled to start in China in 2015, to be manufactured by Guangzhou-Fiat.