New spy shots of the upcoming Brilliance H120 mini car, it will debut on the Guangzhou Auto Show later this month. Last week we heard the H120 will be renamed 'CaCa' when it launched on the China car market in early 2014. Not a very good choice since caca means 'shit' in many languages, including in my mother language Dutch, where we call shit 'kak'.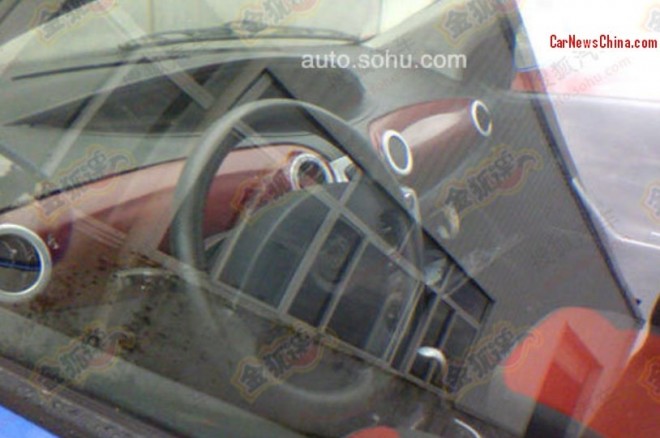 The CaCa name is apparently a response to other semi-sweet names for Chinese mini cars, like the Chery QQ, Changan BenBen, and JAC YueYue, which are all competitors for the H120. But no matter the shitty name, the CaCa is a funky little car with a funky red interior with a funky central instrument pod and funky air vents.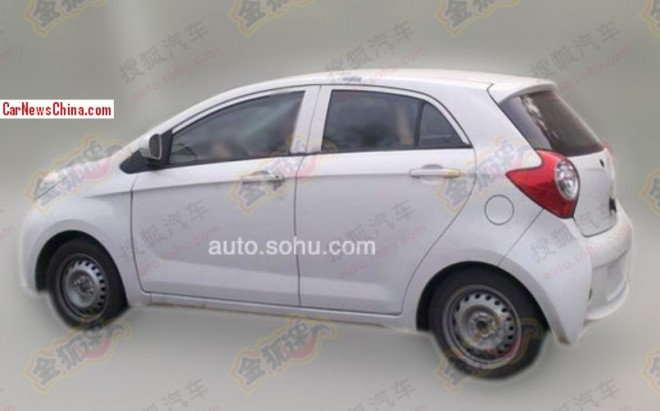 The exterior loox funky too, and I bet Brilliance will offer hip two-tone color combinations, like brown and light brown, for example. Steel wheels very test car, the production version will get something more 2013. The CaCa will be powered by a farty fast 1.3 liter four-cylinder engine with an output of 88hp. The CaCa will also be available with a 1.0 four-cylinder. Both engines will be mated to a 5-speed manual. Price will start around 40.000 yuan.