A beauty of a Bling Maserati Quattroporte, seen in the great city of Chengdu in Sichuan Province. The good Maserati was wrapped in an eye blinding shiny gold wrap, and further sexed up by sporty 6-spoke alloys and a green star on a red cord hanging from the mirror on the driver's side.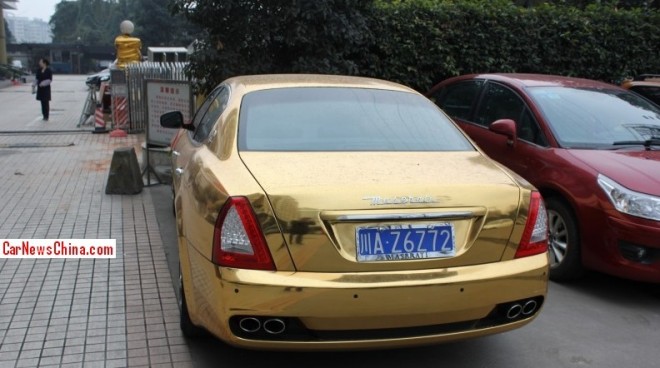 The wrap seems to be of the highest quality and is neatly extended over the bumpers and, as we clearly saw above, the mirrors. The license plate holder is chromed, matching nicely with the other chrome, which doesn't match so nicely with the shiny gold. The chrome should have been wrapped in black, or red maybe, for a better contrast.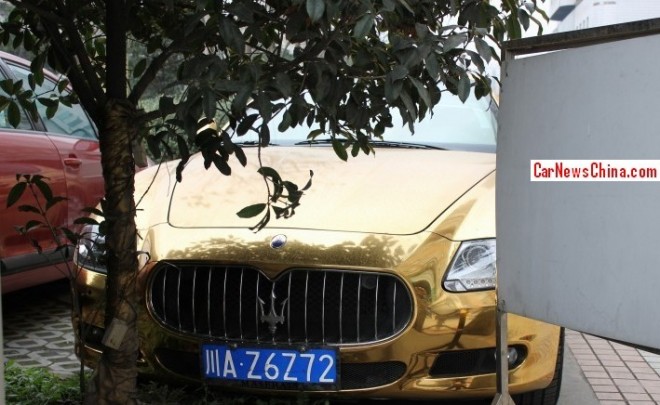 The Maserati Quattroporte is a popular sporty sedan in China, no matter the steep 2.67 million yuan price tag. Time now, for our Famous China-Maserati Quattroporte Collection™: destroyed by owner, green alloys, matte black, and pink.