Production of the Nissan Leaf EV in China will start in 2015, but it won't be called Nissan Leaf. Instead, it will be called Venucia e30. Venucia is a sub-brand of the Dongfeng-Nissan joint venture. The Veucia e30 will get new body parts up front and at the back for a more futuristic look. Technically the Leaf and the e30 will be identical.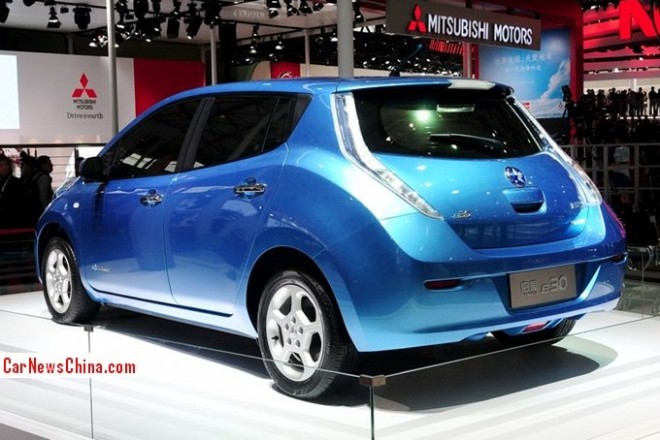 Power will come from the same electric motor as in the Nissan Leaf, output is 110hp and 280nm. Top speed will be 144km/h. New reports in Chinese automotive media say that Venucia has officially claimed a 160 km range at 100% charge. Range of the 2013 Nissan Leaf is rated at 135 km (EPA at 100% charge) and 200 km (NEDC). For China Nissan apparently opted for a number in the middle.
The Venucia e30 debuted as the Venucia E-Concept on the 2012 Beijing Auto Show, and reappeared as the 'Venucia e30′ on the Shanghai Auto Show in April.