A very shiny BYD F0, seen on a car market in east Beijing. The fine F0 was sexed up considerably with a shiny purple wrap, wide racing tires, sporty alu alloys, and a Scion badge. The BYD F0 is a near 1:1 copy of the Toyota Aygo. However, a Scion-branded variant does not exist, making this BYD F0 Scion a truly interesting car…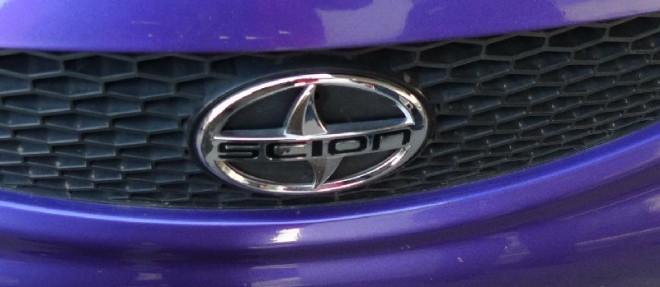 This is not the first copied Toyota with a Scion badge referring to a not-existing Scion we see. Earlier on we met a BYD S6 Scion and a another, very angry, BYD F0 Scion. The Scion-badging trend is not limited to copied Toyota's made by BYD, once in Beijing we met a yellow Hyundai Verna Scion.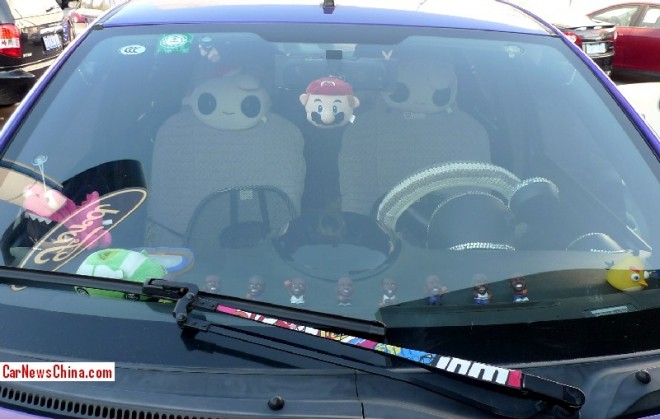 The interior was themed cartoon, with fantastic seat covers, Mario Bros on the mirror, glitter in the steering wheel, basketball players on top of the dashboard and an Angry Bird in the corner. Great ensemble.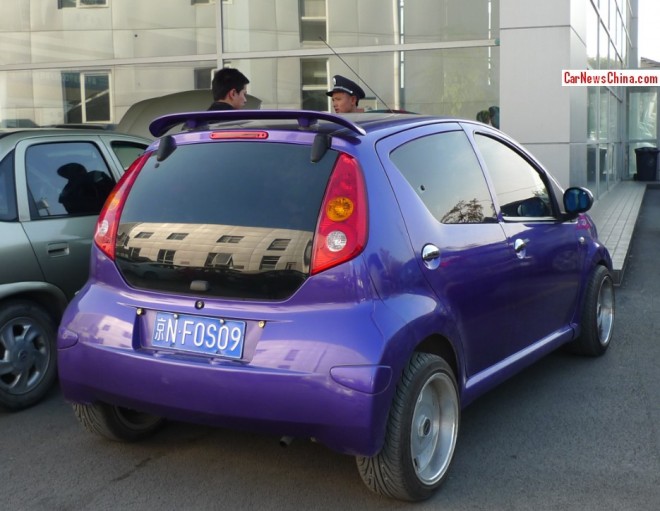 Man with hat was guarding the parking lot. He liked the F0 too… Rear wing and tinted rear window very cool.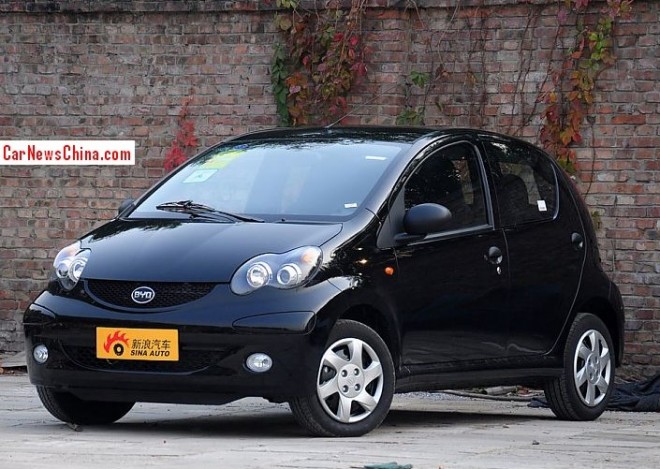 The BYD F0 was launched on the China car market in early 2009 and hasn't changed much since then.  Price starts at 36.900 yuan and ends at 46.900 yuan, making the F0 one of the cheapest mini cars on the Chinese auto market. Power comes from a 1.0 liter 3-cylinder petrol engine with 70hp and 90nm. Top speed is 151km/h.