A very flashy Audi Q7 SUV, Spotted in China in central Beijing by reader Dominik H., thank you for the pictures! The fine Audi was wrapped in an eye-destroying shiny Pink wrap, and further sexed up by tinted windows, tinted head lights, an all-black interior, and sporty five-spoke black alloys with… Pink brake pads!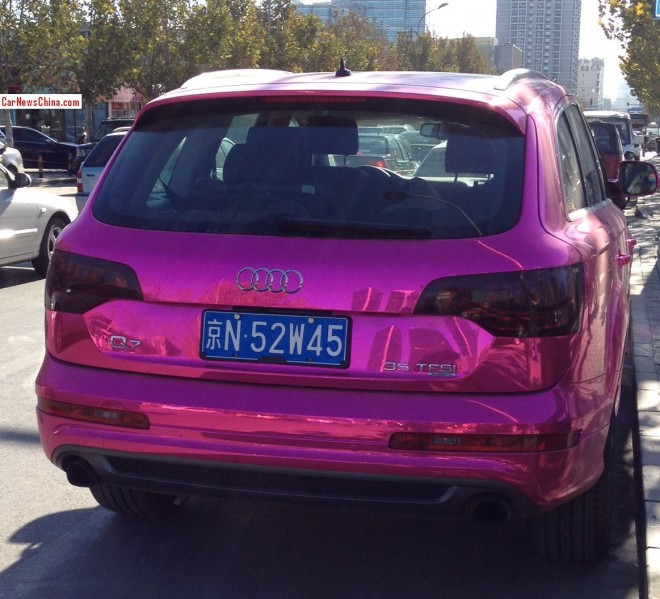 The wrap seems to be of top quality and is neatly applied over the bumpers and, partly, over the mirrors. Rear lights tinted as well. B and C styled in black for contrast. Chrome around side windows for a bit of extra Bling, because there is never enough Bling, and certainly not in China. Let it shine.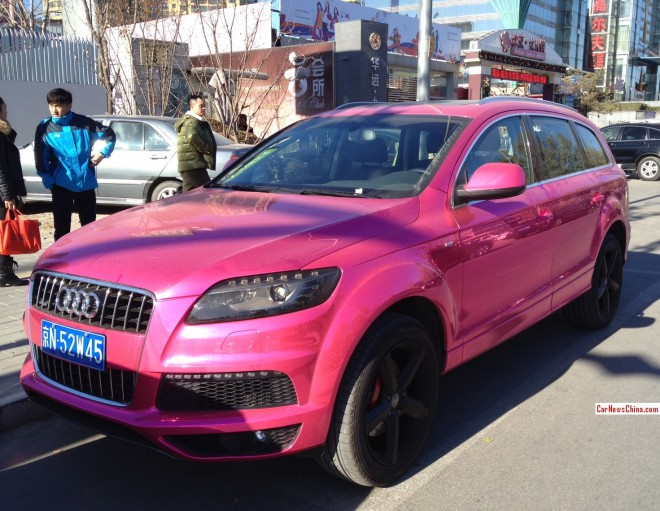 Wadda mighty Pink machine!
The Audi Q7 SUV is imported into China, price starts at 821.000 yuan and ends at 1.22 million yuan. The Q7 is not that popular in China, with large-SUV buyers going for the Mercedes-Benz GL-class or all thing American. Our collection is sadly very small: purple Q7, a police Q7, and another police Q7.
---