Weichai Auto has officially launched the Enranger car brand for the Chinese car market. Weichai Auto is a subsidiary of Weichai Power, one of the largest engine makers in China. Enranger is the English name, the Chinese name is Yingzhi (英致). In Enranger, 'EN' stands for 'energy' and 'engine', and Ranger for ranger.
Enranger will focus on SUV's, MPV's, and pickup trucks. Production will start in the second half of next year in a new facility in Chongqing. Initial capacity will be 100.000 cars per year which will later be expanded to 300.000.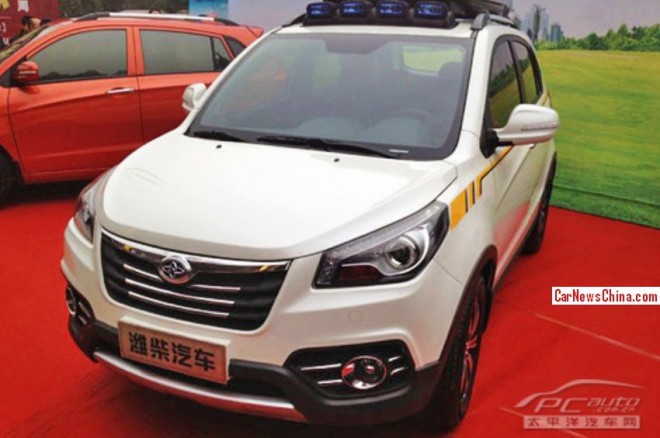 Their first car will be this small SUV, code named 'S201'. It will be launched on the China car market late next year. The production version is expected to debut on the Chengdu Auto Show in September.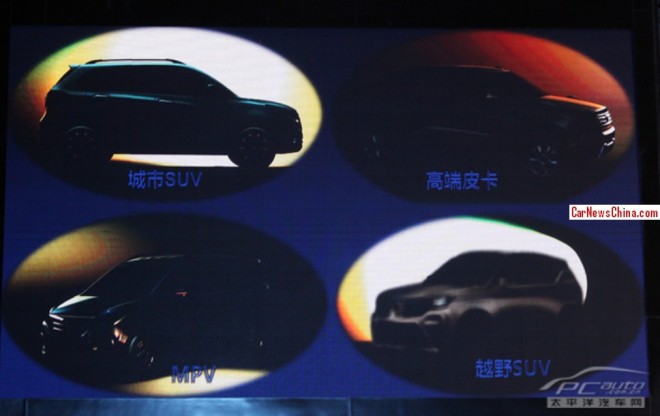 After the S201, seen here in the upper-left corner, three more cars will arrive in the near future. One pickup truck, one MPV, and another SUV. The above slide was shown during the launching ceremony and wasn't very clear. Fortunately we have something a bit better: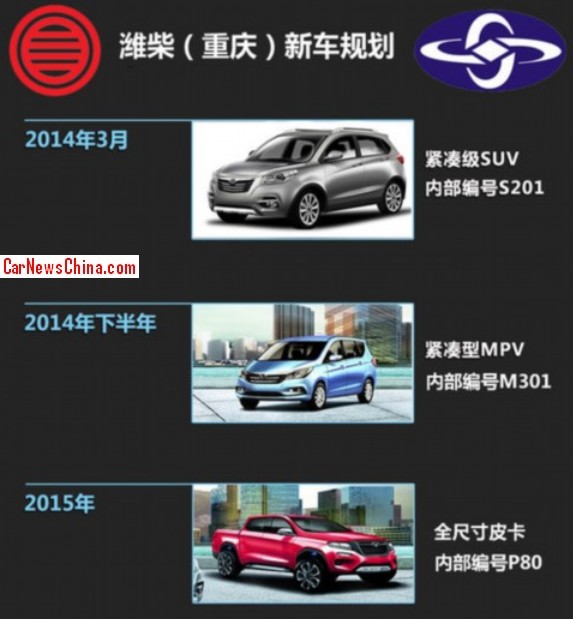 These pictures leaked from a dealer presentation a while back. The MPV is code named M301 and will arrive in late 2014. The pickup truck is code named P80 and will arrive in 2015. The second SUV seems to be a completely new development and is unlikely to arrive before 2016.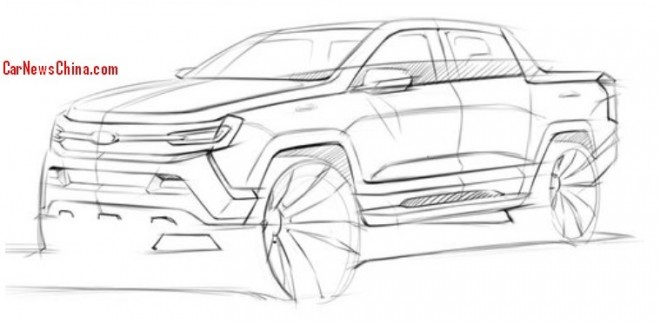 Another drawing of the P80 pickup truck. The P80 will be powered by a new series of diesel engines that Weichai Power is developing in corporation with the Italian engine firm VM Motori. The series will include a 2.5, a 2.8 and a 2.5 liter turbo.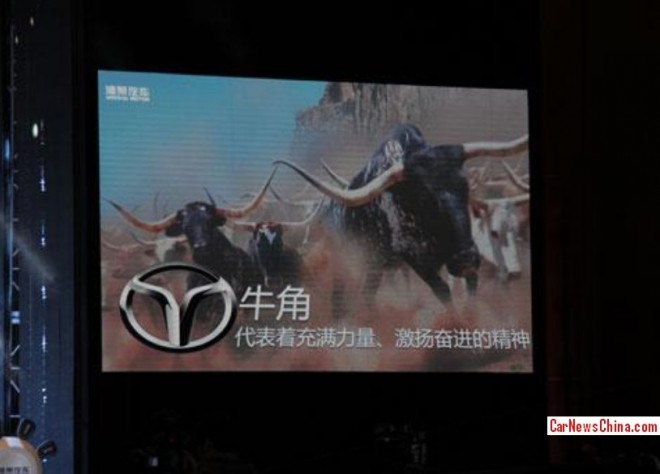 The Enranger logo is shaped like a raging bull.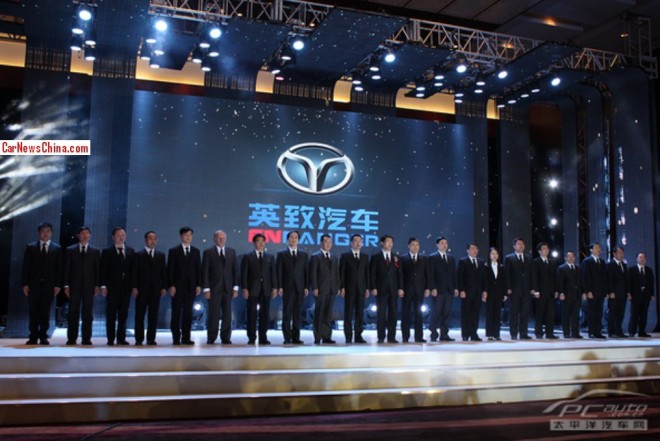 Enrangered men.