The new Weichai Auto Yingzhi G5 will launch on the Chinese car market later this month, a bit delayed as it was originally scheduled for launch in early September. Weichai Auto calls the G5 an "SUV" but that is a little bit misleading because it is really a cross-version of the Yingzhi 737 mini MPV. They didn't even change that much; black plastic around the wheels, side bars, and a skid pad under the bumper.
Nevertheless, it is a nice looking car that will compete in a booming segment. Mini MPVs are fast becoming very popular. Car buyers choose them over sedans and 'real' SUVs because of their practicality and versatility, and a rough looker like this G5 will surely find buyers who like to pretend they go up mountain every weekend. But it should have proper roof rails.
The Yingzhi G5 should not be confused with the Yingzhi U80 SUV, which used to be called G5 as well.
Weichai Auto is a brand new car brand owned by Weichai Power (web), one of the largest Chinese heavy-engine makers and sponsor of the Ferrari F1 team.  The company is based in Weifang, Shandong Province. Yingzhi is the brand name, called Enranger in English.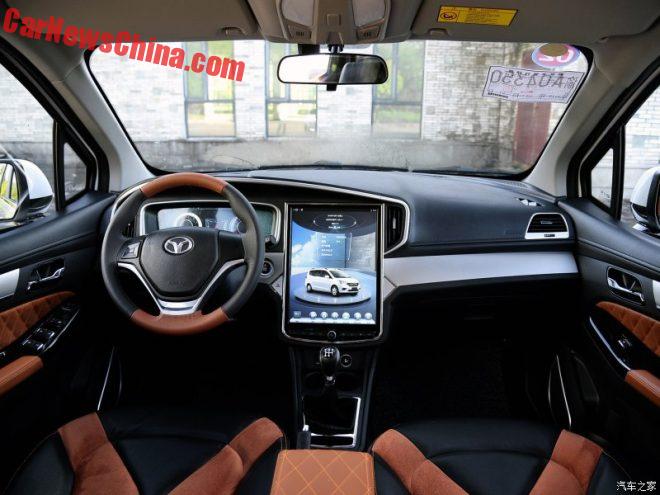 The interior is looking great. Orange everywhere, like we see in so many new Chinese cars. But the best part is the huge 16 inch (!!!) touch screen for the infotainment system. That is the largest screen we have ever seen in a car in this segment.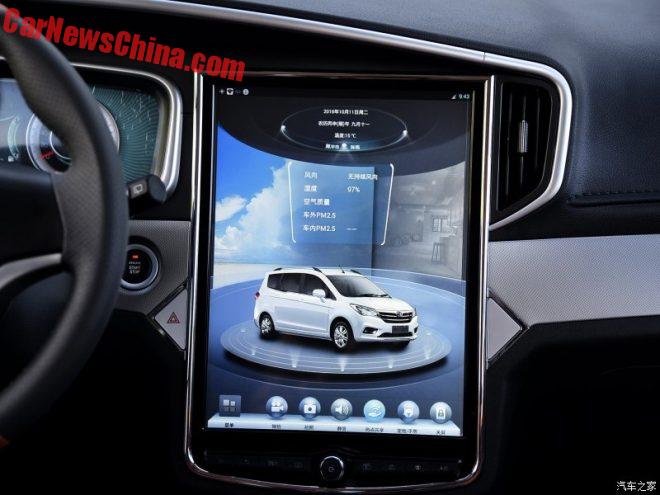 Weichai is a bit lazy here. They car on the screen is not the G5 but the aforementioned 737 which has the same infotainment system installed. How hard can it be to change that image..?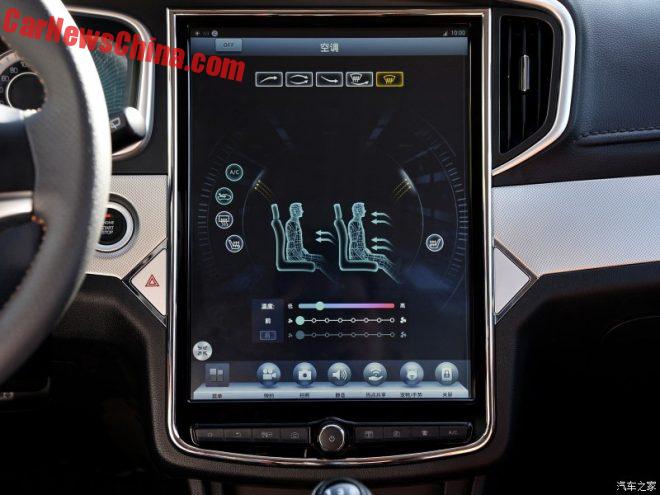 The graphics look great. This is climate control.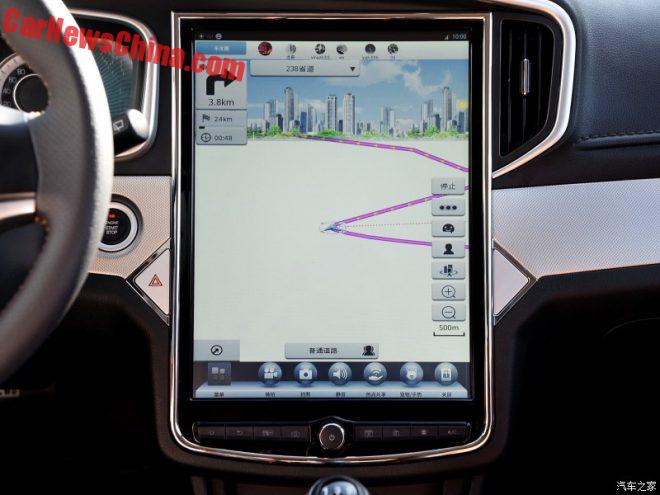 Navigation.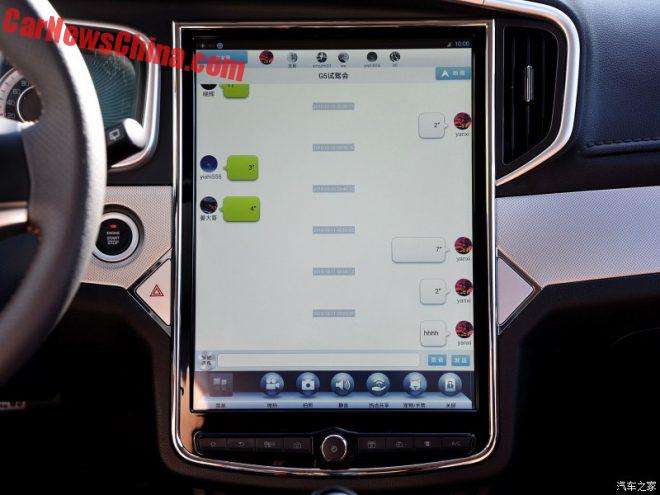 Wechat, for chatting to the pengyoumen on the move. Sounds unsafe, but this is China, so nobody cares.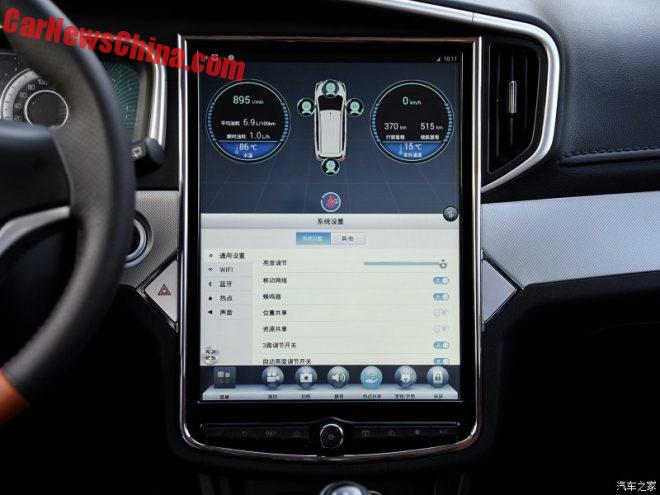 Vehicle setup.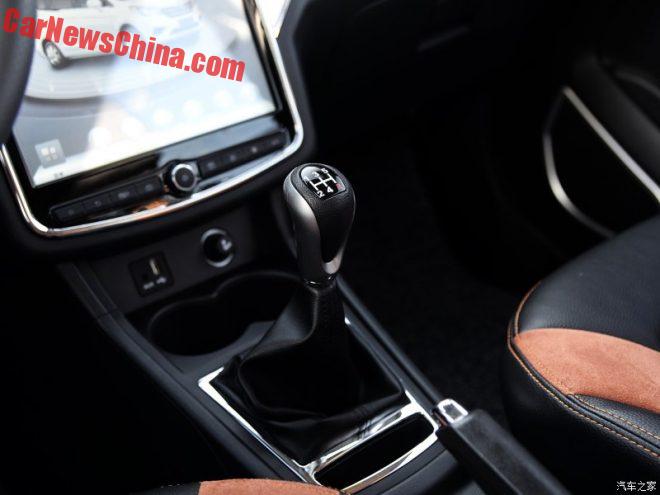 A five-speed manual just doesn't seem to match very well with a 16 inch touch screen. Cup holders will block access to buttons when filled with actual cups. Clearly marked cigarette lighter a rare thing these days.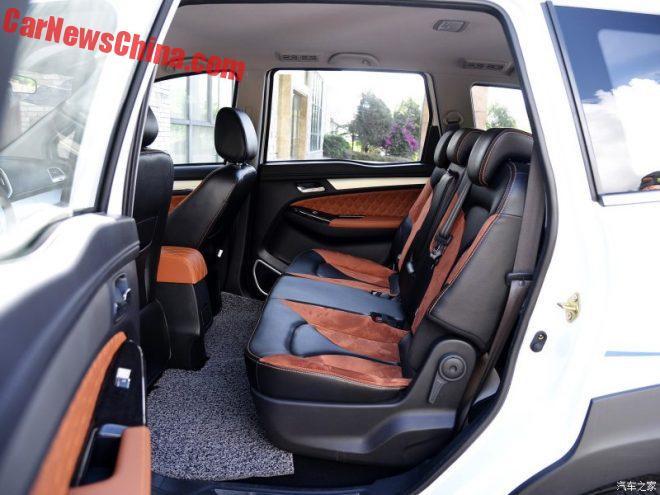 The G5 is a seven seater with a 2/3/2 setup. Orange seats look really cool. Carpet is nice too.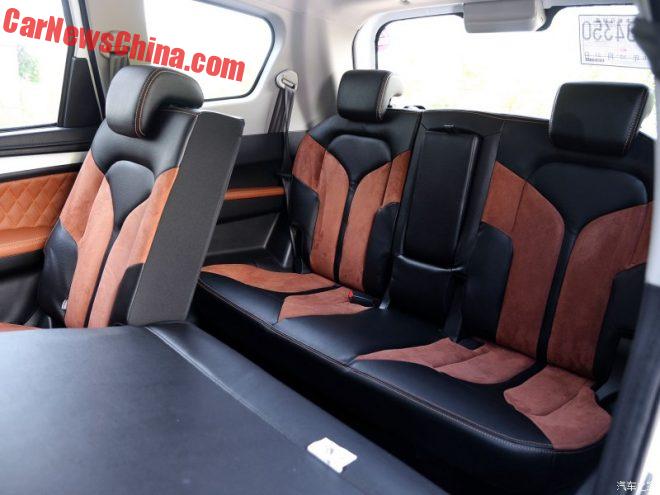 Third row.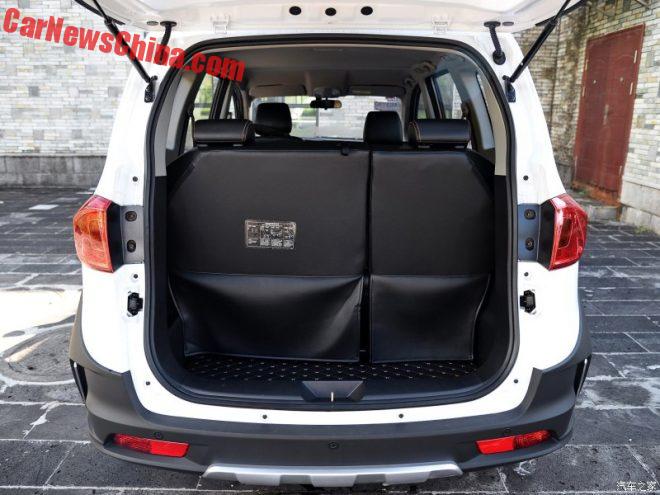 Still enough space for the bags.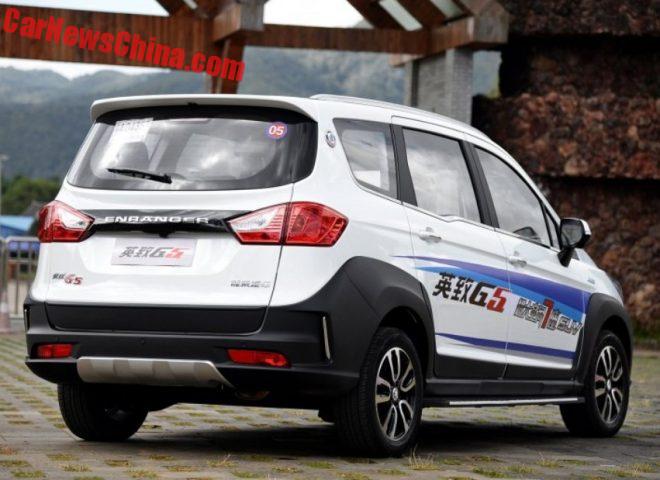 Black bumper and skid pad differ the rear from the 737. Otherwise no differences.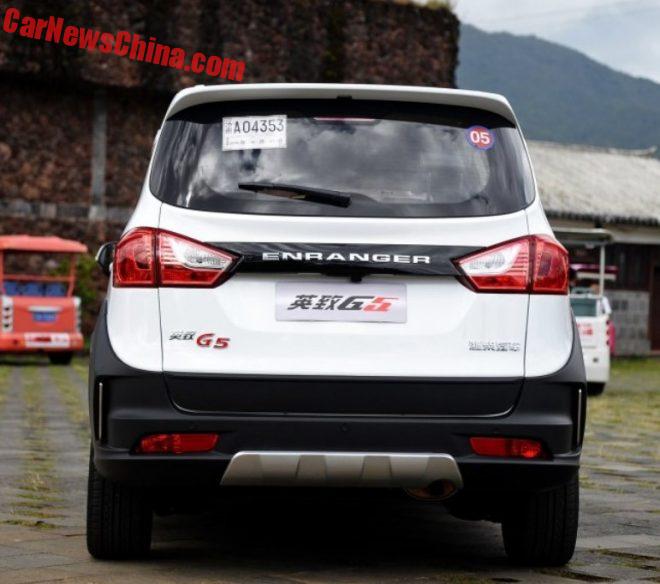 I do not like messy when it comes to badges. Check license plate: G5. Check badge on the left: G5. How hard can it be to have 'm both G5? Or G5?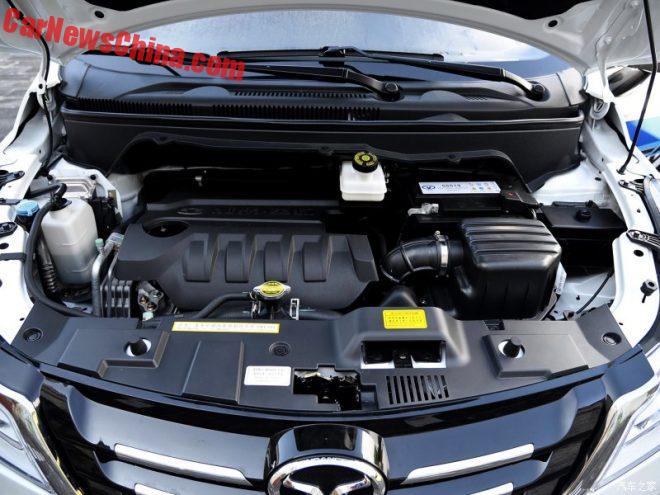 Interestingly Weichai Power hasn't developed any engines for Weichai Auto yet. All the engines for the Yingzhi range are sourced from Mitsubishi. The G5 has a '4A91S' 1.5 liter petrol under the bonnet, good for an output of 113hp and 141nm, mated to a five-speed manual. A CVT will be added to the lineup later.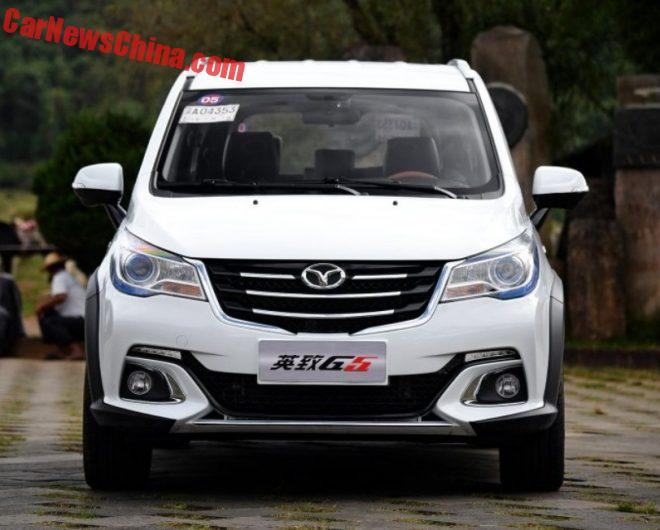 All this pretty costs how much money? Not much, these things are dirt cheap in China. Price will start at 69.800 yuan and end at 75.000 yuan. That's a lot of car for the cash.