A very dusty Chrysler Neon, Spotted in China on a car market in east Beijing. The poor vehicle was in a very bad shape and clearly abandoned, and somebody put a pair of shoes on the windshield! The horror. The Chrysler Neon was manufactured from 1994 until 2005. This green car in Beijing is a first generation example that was made from 1994 until 1999.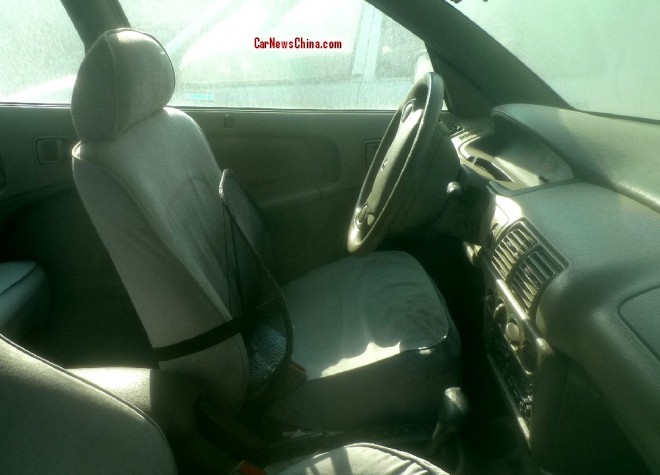 Hard plastics will survive nuclear war. The Neon was sold under the Chrysler brand in Europe, Japan and Australia. In most other markets it was sold under the Dodge brand. The Neon was the successor of the Plymouth Sundance/Duster & Dodge/Plymouth Colt. The Chrysler Neon was never officially exported to China so how this dusty green example ended up in the capital is a mystery.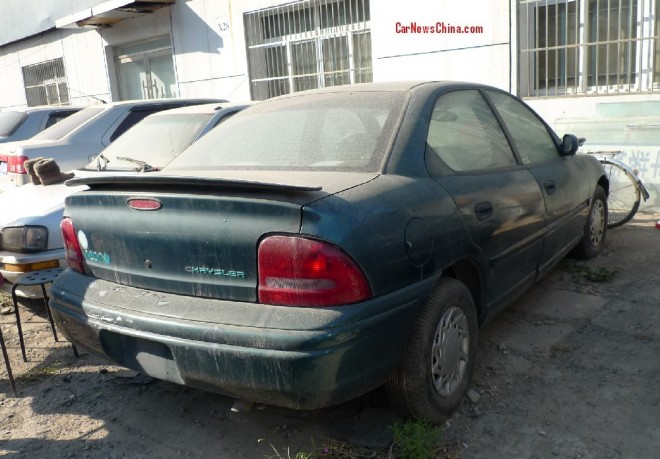 A rather large wing for sporty and lettering in neon colors, because Neon. The Neon was available with two 2.0 four-cylinder engines, one with 150 hp and one with 132hp. In some markets a cheaper 1.8 was available as well. The Beijing Neon didn't have any engine or trim badges but it seems to be a top-spec car.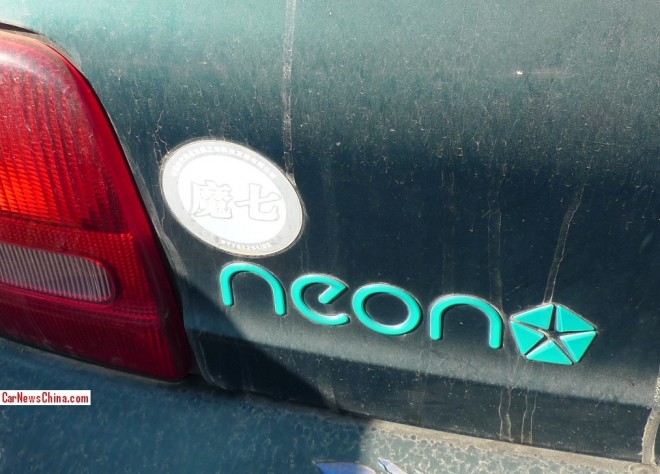 A fine American compact, too bad she ain't riding no more…
---