A badass Beijing Auto BJ2022 'Brave Warrior', seen on the premises of the Beijing Classic Car Museum in Huairou District to the far north of the capital. This particular BJ2022 is a military-spec two-door variant, a very rare vehicle to see in a civilian setting. Note red Dongfanghong 28 tractor in the background on the left.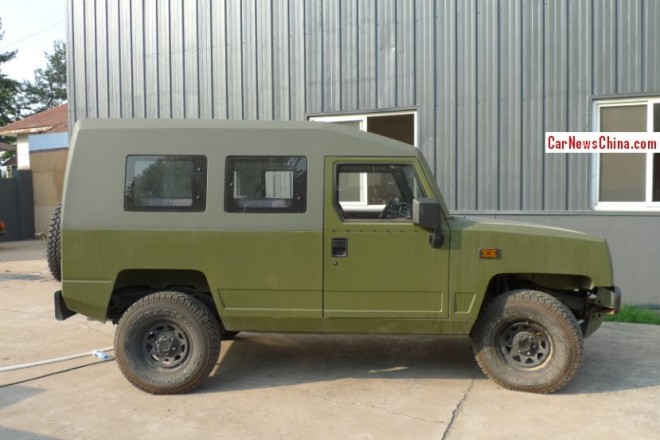 There are many different military versions of the BJ2022, ranging from light scout vehicles to heavily armed infantry-fighting vehicles. The primary role of this two-door variant is troop transport and small goods transport. It is unarmed and unarmored so they won't get close to the front. It comes with a hard-plastic hardtop and a heightened roof. Without the hardtop it looks like this. The rear cabin can seat six fully equipped soldiers.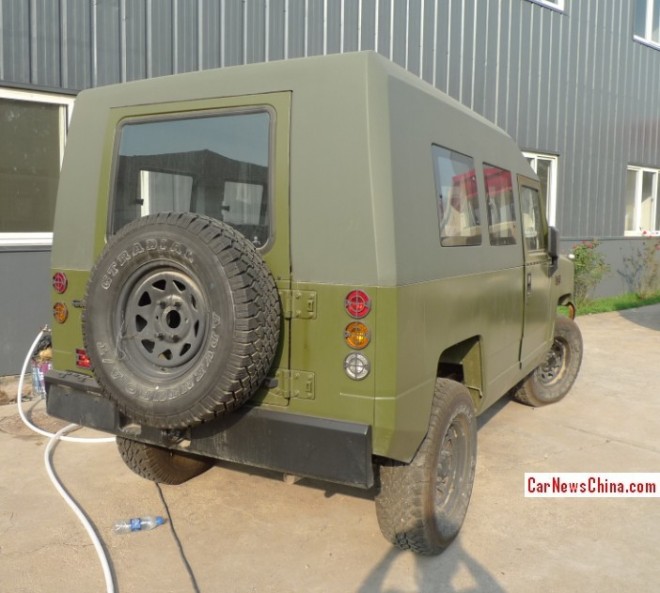 The two-door variant is widely used in the army and by paramilitary police forces. The BJ2022 is powered by a Nissan-sourced 3.2 diesel 6-cylinder with 140hp and 380nm, mated to a 5-speed manual gearbox sending power to all four wheels. Price for the military version is secret but the civilian version starts around 196.000 yuan.
---